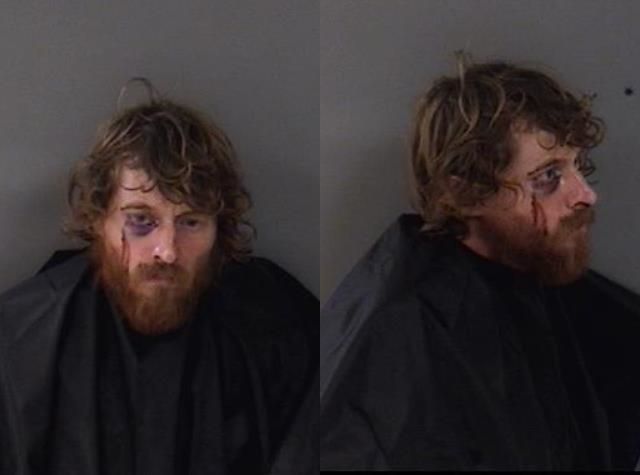 SEBASTIAN — A 36-year-old man who deputies said threw objects at several vehicles and punched a motorist, was jailed last week.
Deputies arrested Jon Gillian, described as homeless, on a variety of charges including two counts of shooting or throwing a deadly missile; two counts of criminal mischief; burglary of auto, boat or conveyance; aggravated battery on person over 65; and battery on police dog. Gillian was held Monday at the Indian River County Jail on $136,000 bond.
Indian River County deputies responded to a disturbance about 1 p.m. Jan. 6 in the 9200 block of U.S. 1 in Sebastian, just east of John's Island Club West. Several people called 911 reporting a man throwing objects at vehicles, two of which were hit, reports show.
One motorist told deputies the man, later identified as Gillian, was standing in the median when he threw a wooden post at her vehicle. The woman said the post struck the hood and then hit and shattered the windshield, leaving more than $1,000 in damages, reports show.
The woman – who was driving at 45 mph – said she slowed down and made a U-turn to confront the man. The woman pulled up to Gillian, rolled her window down and asked why he threw an object at her vehicle.
Gillian – who didn't say a word – reached into the woman's vehicle and punched her in the face, reports show. The woman drove away again in a northern direction.
Another witness said he saw Gillian throw a backpack at a vehicle traveling north on U.S. 1.
Gillian ran to the railroad tracks near Barber Street and U.S. 1, where he was spotted by several law enforcement officials. Gillian ran again, but was eventually detained by deputies.
Gillian's arrest report did not detail how he battered a police dog.
Gillian was arrested and taken to the county jail. Gillian has an arraignment at 8:45 a.m. Feb. 26, court records show.