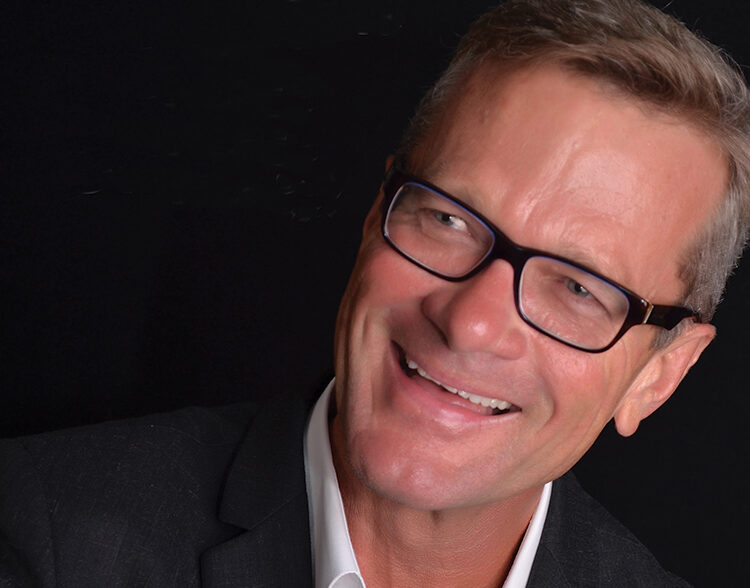 Ease into the cultural calendar with a couple of entertaining offerings this weekend. First is the Comedy Zone, a regular go-to spot at Riverside Theatre. That's when the theater's smaller venue gets turned into a night club and brings on stand-up comics with a lot of "street cred."
What's more, you can enjoy some burger-style dinners and order from their cash bar. This weekend's comics are headliner Brian Bradley and opening act Kenny Garcia. Bradley is an Orlando native who got a theater degree from the University of Central Florida. He's got a long string of credits to his name, including emceeing at the Comedy Store, doing improv with the late, greats Robin Williams and Jonathan Winters.
On Broadway, he shared the stage with Rosie O'Donnell, Billy Porter, Megan Mulally and Clay Atkins in the 1994 revival of "Grease." Add to that a slew of TV sitcoms, movies and commercials, and you'll be sure to recognize him. Garcia comes to comedy via New York's rough and tumble Lower East Side. Garcia describes his act more as that of a storyteller. He's won contests at the Gotham Comedy Club in New York and appeared on stages around the country, opening for big names Dan Levy, George Wallace and more.
When you head to the Comedy Zone, be sure to get there early so you can enjoy the free Live in the Loop concert, which features Jesse & the Thieves on Friday and Midnight Dawn on Saturday. The comedy shows begin 7 p.m. and 9 p.m. Friday and Saturday. Tickets are $20. Seating has been reduced during the pandemic, so get your tickets now. You need to wear a facemask until you get seated. Riverside Theatre is at 3250 Riverside Dr., Vero Beach. Call 772-231-6990 or visit RiversideTheatre.com.
The entertainment continues Sunday afternoon at the Emerson Center when the Space Coast Symphony Orchestra performs favorite music from "Broadway to Hollywood." You'll hear some of the best-known tunes by Richard Rodgers, Jerome Kern, Leonard Bernstein, Cole Porter, Andrew Lloyd Webber and so much more. The music comes from some of Hollywood and Broadway's favorite musicals, including "Camelot," "The Bodyguard," "Beaches," "Singin' in the Rain," "West Side Story" and "Phantom of the Opera."
The featured soloists are: Dorothy Gal, Kit Cleto, Sarah Purser and David Bracamonte. The concert will be led by conductor and music director Aaron Collins. While the SCSO's outdoor drive-in concerts have been popular, they can be a bit of a challenge for both musicians and audience. Collins said the group is happy to be returning to the Emerson Center for an indoor concert.
"They were fun to do, but a pain to pull off," Collins said. "Throw in the weather, which was always different for each concert." There will still be plastic partitions between performers. Audience members need to wear masks. But they'll feel right at home because all the string players, plus Collins himself, will be wearing them.
The soloists will be singing at separate microphones and kept a good distance apart from one another. Moreover, temperatures will be taken upon entering and there will be no intermission. Tickets cost $30. Expectations are for this to be a real crowd pleaser, and with audience capacity reduced by more than half, it would be a good idea to get those tickets now. The concert begins 3 p.m. this Sunday at the Emerson Center, 1590 27th Ave., Vero Beach. Call 855-252-7276, or visit SpaceCoastSymphony.org or TheEmersonCenter.com.
Summer Crush Vineyard & Winery just south of the Indian River County line has you covered if you're craving good music in an outdoor setting. Larry Johnson's Essence of Motown performs music by the Temptations, the Drifters and more 1 p.m. to 4 p.m. this Saturday, Jan. 9. Get into an island mood at the "Wine 'n Reggae Sunday with Stormy Rainfall Reggae Band" performing 1 p.m. to 4 p.m. this Sunday.
Tickets begin at $5 for a lawn pass or gate fee. They go up from there depending on what you want. Remember, this is an outdoor concert, so bring a lawn chair if you want. No coolers or off-premises food or beverage. Those are sold at the venue. Summer Crush Vineyard & Winery is at 4200 Johnston Rd., Fort Pierce. Call 772-460-0500 or visit SummerCrushWine.com.