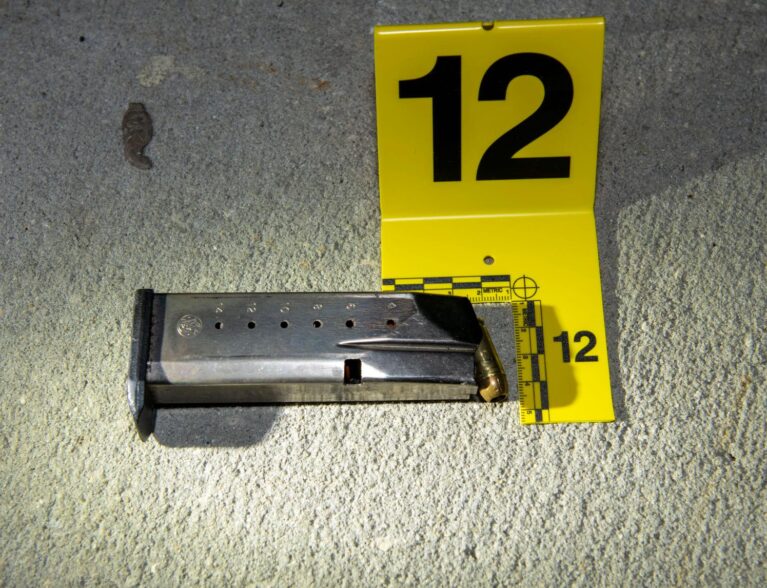 INDIAN RIVER COUNTY — Two teens were detained after they fired dozens of rounds at two apartment complexes Monday before speeding away in a vehicle, deputies said.
The identities of the teens – ages 15 and 17 – were not released. Both boys were charged with possession of a firearm by a delinquent, as well as other charges not specified by deputies.
The boys were taken to the St. Lucie Regional Juvenile Detention Center in Fort Pierce. One of the firearms – a .40-caliber Springfield XD – was stolen during a Nov. 24 auto burglary where the car was unlocked, officials said.
The location of the auto burglary was not provided.
"For the safety of our community, the Indian River Sheriff's Office urges everyone who owns a firearm to be a responsible gun owner and lock their guns up when they are not being legally carried," sheriff's officials said.
Indian River County deputies responded to reports of gunfire about 7:30 p.m. Monday at Palms at Vero Beach complex, north of 12th Street and west of Indian River Boulevard. Deputies arrived and found bullet holes in the mailboxes, officials said.
Deputies also discovered three stray rounds had struck Tropic Villas North apartments, a neighboring complex. One of the rounds pierced through the living room of an occupied apartment, deputies said.
Nearby, deputies spotted a white sports utility vehicle being driven recklessly on Old Dixie Highway. When deputies tried to approach the SUV, the vehicle took off at a high rate of speed, accelerating past 70 mph, officials said.
The SUV ran a red light before approaching Highlands Drive. Deputies in pursuit said the driver saw the patrol vehicles and kept speeding – exceeding 120 mph – south into St. Lucie County.
Other deputies at the apartment complex combed through surveillance footage which showed the same SUV pull up to the apartments moments before the shooting. Through an anonymous tip, deputies identified one of the suspected shooters, officials said.
Deputies found the teen sitting in a second vehicle with three other males; the location where the vehicle was found was not provided. Deputies noted the vehicle was not the same automobile in the police chase.
Deputies found two pistols – a .40-caliber firearm and a 9mm SCCY – in plain view inside the second vehicle, officials said. Deputies said the teen, along with another juvenile, denied shooting the guns.
The second teen admitted to possessing the .40-caliber gun, officials said. Deputies linked the first teen to the 9mm firearm based on photographs.
Deputies noted the magazine rounds from both firearms matched the shell casings left behind at the apartment complex.
The shooting remains under investigation. Anyone with information or video of the incident should contact sheriff's Det. Christopher Scribner at 772-569-6700.
Photos provided by Indian River County Sheriff's Office