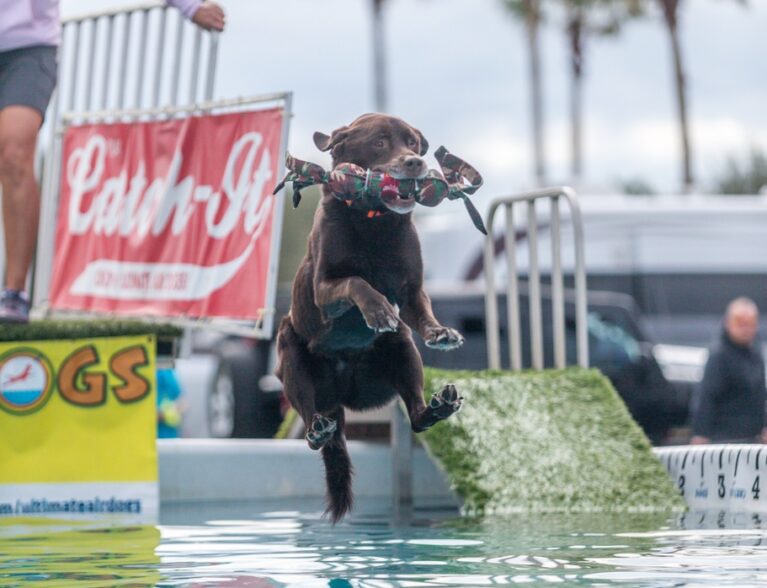 VERO BEACH — Another family-fun event that attracts thousands of people and their dogs each year has been canceled amid COVID-19 public health concerns.
The eighth annual 'Bark in the Park' event, hosted by the Humane Society of Vero Beach & Indian River County, has been shut down, agency officials announced last Tuesday on Facebook. The event, which was scheduled for Jan. 9, 2021, is usually held at Riverside Park.
"This was a tough call to make, but we feel it is imperative for us to prioritize the health and safety of our community, employees, partners and volunteers," the non-profit organization said in the Facebook post. "Thank you for your patience and understanding – we look forward to seeing you at Bark in the Park 2022."
Bark in the Park is a major fundraiser for the humane society. The annual event is attended by more than 5,000 people and about 1,000 dogs.
The fundraiser usually features the World Famous Disc Connected K9's, which are a champion Frisbee dog team. The event also lets participants run the dog agility courses, watch the Indian River Sheriff's K-9 demonstration team, and enjoy merchandise, food vendors and children's activities.
The pets also get the chance to go dog diving in a pool.
Last year, the humane society took in more than 3,700 homeless animals, officials said. Out of that number, more than 2,000 were adopted out.
COVID-19 public health precautions have already been in place at the humane society.
The agency's facilities – including the adoption center, receiving center and wellness clinic – are available by appointment only. Those who want more information on the humane society's public health precautions can visit the agency's website.