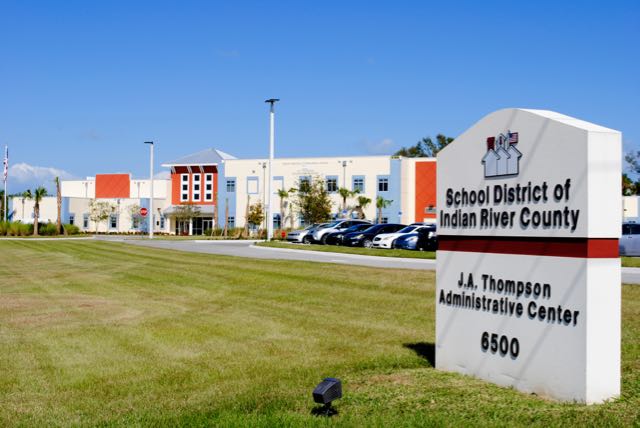 The County School Board has asked a state judge to throw out a lawsuit challenging its mandatory face mask policy because "there is no Constitutional right preventing face masks in schools."
The School Board had the inherent authority to require students and employees to wear facial coverings to prevent the spread of COVID-19, according to a legal motion filed by the Akerman LLP law firm on behalf of the board.  
"There is no Constitutional right entitling individuals to expose students, teachers and citizens alike to a contagious and potentially deadly virus during a global pandemic," Akerman attorneys argued in a Dec. 14 motion to dismiss the suit filed Oct. 28 by four parents.
The School Board's responsibility to protect students and employees from COVID-19 outweighs a parent's right to decide whether their child wears a face mask in public school, the Akerman attorneys wrote.
The lawyers submitted a 9-page list of emergency orders, court rulings, scientific studies and medical reports supporting the mandatory face mask policy as a reasonable way to prevent the spread of the virus.
The School Board asked state Circuit Judge Janet Croom to dismiss the lawsuit filed by parents Jennifer Pippin, Alexandra Nobregas, Nicole Campanielli and Sandy Campiglia "for failure to state a claim."
The four parents' complaint says the mandatory face mask policy violates the Florida Constitutional requirement of providing a free education, creates a system that is separate and unequal and violates parental authority to determine their minor child's medical treatment. The lawsuit equates wearing a face mask to medical treatment.
The attorney representing the parents, Patrick Leduc of Tampa, has also filed lawsuits challenging mandatory face mask policies in Brevard, Hillsborough and Sarasota counties. Those cases are also pending.
Leduc filed a response Dec. 15 asking Croom to deny the School Board's motion to dismiss the complaint.
Leduc also asked Croom to suspend the mandatory mask policy and hold an immediate hearing on the merits of the complaint.
In addition, Leduc portrayed face masks as ineffective against the spread of COVID-19 and described the School Board's mandatory face mask policy as a political power play.
"The truth is that masks do not provide one ounce of protection for those that wear them, and even less so for minor children," Leduc wrote. "The evidence that face coverings do any good is more porous than the masks themselves."
COVID-19 virions are too small to be captured by face masks, Leduc wrote. And the masks can trap germs that spread sickness. 
Leduc suggested four less invasive policies the School Board could adopt to prevent the spread of COVID-19:
A policy that allows parents to determine if mask wear is in the best interests of their children.

Students who forgo masks could be required to submit to weekly testing, providing results each Tuesday.

Schools could take the temperature of students as they enter school grounds.

Students who are vaccinated could obtain a waiver from any mask requirement.
"Mask mandates appear to be an effort by governments to find out what restrictions on their civil liberties people will accept on the thinnest possible evidence," Leduc wrote.