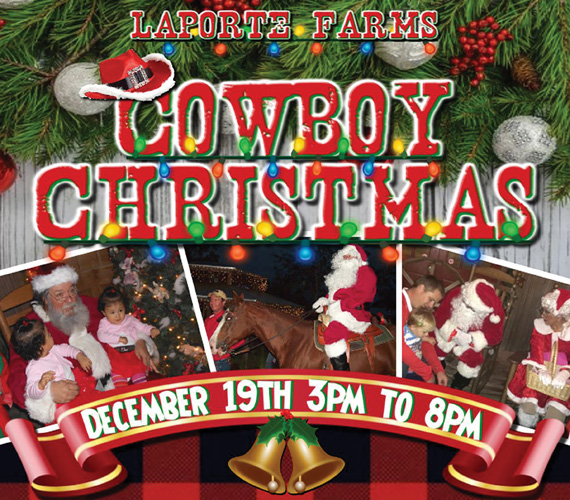 Get on board for the horse and carriage rides at the Holiday Happenings at Vero Beach Outlets. The rides are free and run 1:30 p.m. to 3:30 p.m. this Saturday, Dec. 19, weather permitting. They are sponsored by Belgian Acres. The line for the horse and carriage rides starts near the William Sonoma outlet store. You can also enjoy some Holiday Windows: 'The Nutcracker," "A Charlie Brown Christmas," "Moana" and "Legally Blonde Jr.," which were created by a couple of great area arts providers – Riverside Theatre and Ballet Vero Beach. Those windows are near the Coach outlet store. And as long as you're there, and probably picking up a few last-minute goodies, be sure to stop by the Guest Services Center and enjoy a complimentary hot beverage. Guest Services Center is next to the Michael Kors outlet store. The Vero Beach Outlets is at 1824 94th Drive, Vero Beach (west of I-95). Hours are 11 a.m. to 6 p.m., but many stores have different hours due to the pandemic. Call 772-770-6097.
It's a "Cowboy Christmas" this Saturday, Dec. 19 at LaPorte Farms. Visitors can enjoy pony rides, visiting reindeer, hayrides, face painting, food and more. Be sure to visit LaPorte's "Winter Wonderland" with more than 80,000 sparkling lights. You can do some last-minute shopping. The big event, though, will be the arrival of Santa Claus, who will ride in on horseback at 5 p.m. "Cowboy Christmas" runs 3 p.m. to 8 p.m. at LaPorte Farms, 7700 129th Street, Sebastian. There will be a shuttle bus to take you from the parking lot to the 5-acre farm estate. Admission is a $1 donation at the gate. Please wear a mask and practice social distancing. Call 772-633-0813 or visit LaPorteFarms.com.
Of course, the holidays also bring some great music. The problem, traditionally, has been that you may want to sing along with the music, loud and proud. Too often, all that enthusiasm is met with the "stink eye" from other audience members. Well, this year, thanks to the pandemic, you get the chance to let loose with those impulses when a couple of holiday concerts go "virtual." First up is a virtual concert featuring the Senior Resource Association's Silver Tones. Called "Let There Be Peace," the virtual holiday concert includes uplifting holiday songs, such as "O Come, All Ye Faithful," "Have Yourself a Merry Little Christmas," "A Merry Christmas Wish" and "Let There Be Peace on Earth." So print out the music and sing along with them. Directed by Dr. Jacob Craig, it begins 7 p.m. Thursday, Dec. 17 at SeniorResourceAssociation.org. Another virtual concert is First Baptist Church of Vero Beach's 51st annual presentation of "Handel's Messiah." That one is directed by Dr. Michael Carter and accompanied on organ by Dr. Ray Adams. It begins 3 p.m. Sunday, Dec. 20 at FBCVero.org. For more information, call 772-567-4341.
For a live in-person holiday treat, head to "A Jazzin' Christmas" at First Presbyterian Church of Vero Beach. This lively concert stars pianist Jacob Craig, saxophonist Gavin Martelloti, percussionist Joshua Evers, guitarist Ryan Dillahay and a group of area gifted music students. The program begins 4 p.m. Saturday, Dec. 19 at the First Presbyterian Church, 520 Royal Palm Blvd., Vero Beach. Admission is a suggested donation of $10. Call 772-562-9088 or 772-538-1181 or visit FirstPresVero.org.
Get ready for all those holiday cookies by participating in the "Run Run Santa 1 Mile" race for both runners and walkers. It begins 7:30 a.m. Sunday, Dec. 20 in Pocahontas Park. Upon registering, you will receive a Florida style Santa Suit – a pullover top, shorts, beard, hat and belt. Registration costs $40, which will benefit the Indian River County Healthy Start Babies and Beyond program. Santa suits must be worn. Each participant receives a finisher medal, which will be in the shape of a glittery snowflake. Moreover, participants will receive a Santa To-Go treat after finishing the race. Raffle prizes will be announced through a raffle board. If you break the record (5:01 for men and 5:46 for women), you'll get a $100 prize. Pocahontas Park is at 2140 14th Ave., Vero Beach. Race day registration starts 6:30 a.m. For more information, visit Run
RunSanta.com or call 321-412-1830. n