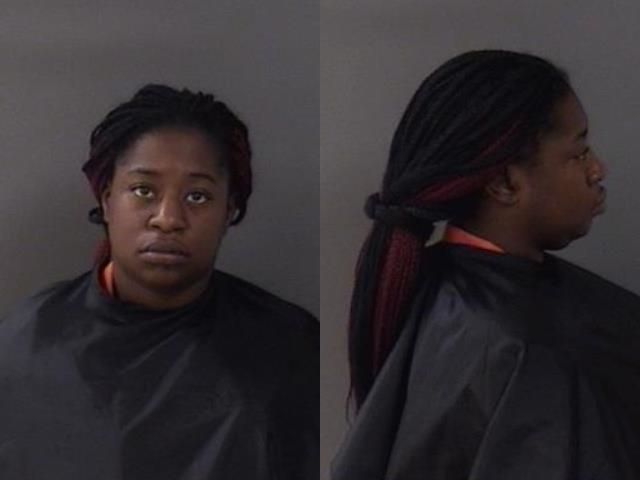 GIFFORD — A 26-year-old woman who deputies said held an infant while selling crack cocaine to a confidential informant, was jailed Thursday.
Deputies arrested Quaniesha Ann Bynum, of the 4500 block of 34th Avenue, on charges of child abuse, possession of a controlled substance and sale or delivery of a controlled substance within 1,000 feet of a church. Bynum was released Friday from the Indian River County Jail on $20,000 bond.
Indian River County deputies and the informant set up the undercover drug deal Nov. 13. The informant called Bynum to purchase cocaine, reports show.
The exact location where the drug transaction occurred was unclear.
Deputies said the informant met with Bynum, who was carrying a small child believed to be under 1 years old, reports show. Bynum used her right hand to give the informant a small clear bag containing narcotics in exchange for $20, deputies said.
Bynum told the child to say "bye bye" to the buyer, reports show. It was unclear if Bynum was the child's mother.
The informant then met with deputies and gave them the bag, which had a white rock-like substance, reports show. The substance tested positive for cocaine, deputies said.
The sheriff's SWAT team executed a search warrant Thursday at Bynum's home. Deputies found Bynum standing in front of the residence with the same infant seen at the drug deal, reports show.
Deputies noted the drug transaction occurred not far from Bibleway Church of God-Christ on 34th Avenue. Deputies arrested Bynum and took her to the county jail for booking.