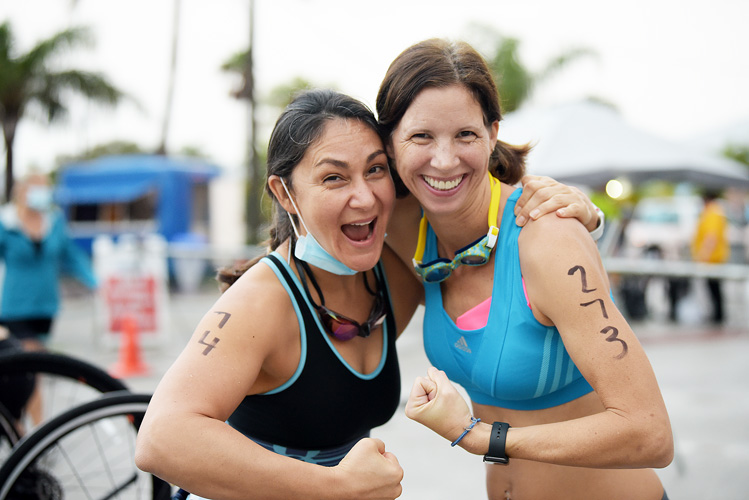 Although the weather was uncooperative, it didn't stop the intrepid participants in the 8th annual Capt. Hiram's River Challenge Triathlon, who heeded the call to "Get off your ass and save some seagrass!"
Cheered on by friends and family, contestants swam and ran through the rain – the bike portion was eliminated due to the conditions – before gathering at the Sand Bar for a well-deserved, if somewhat soggy, after-party and awards ceremony.
Proceeds support organizations whose goal is to bring awareness to and combat threats to the Indian River Lagoon: Coastal Conservation Association of Florida, the Environmental Learning Center and the Ocean Research and Conservation Association. The overall winner was Chris Loy and top female was Kali Miller.
Photos by: Brenda Ahearn
Click HERE to see more or buy photos