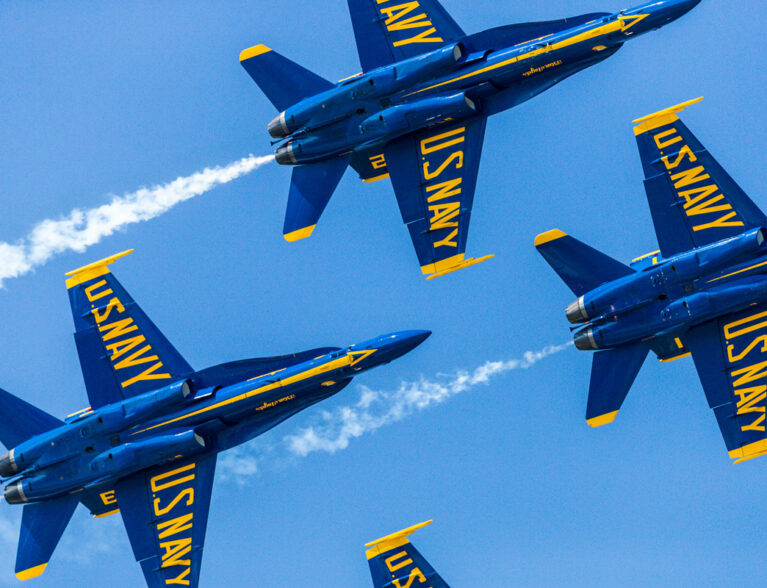 Local spectators will have to wait until 2022 to see the U.S. Navy Blue Angels Flight Demonstration Team zoom across the sky with new aircraft for the Vero Beach Air Show.
Blue Angels officials this week said Vero Beach will be one of the stops that are part of its upcoming air show. Viewers will be able to see the team's new F/A-18 and E/F Super Hornet jets at the air show, which will be held from April 30 to May 1, 2022, officials said.
The flight team also acquired a new Fat Albert C130-J aircraft.
"This show will definitely be worth the wait – we are delighted to offer our community something exciting to look forward to," Vero Beach Air Show President Robert Paugh said in a statement. "All 2020 air show tickets, vouchers and parking passes will be honored at the 2022 show."
The much-anticipated 2020 Vero Beach Air Show was canceled because of the COVID-19 pandemic. The local air shows are usually held every two years at the Vero Beach Regional Airport.
The Vero Beach Air Show is Indian River County's largest outdoor charity event, officials said. Proceeds go to the Veterans Council of Indian River County and child abuse prevention programs supported by local Exchange Clubs.
"The Blues have told me time and time again that they love coming to Vero Beach – our special community supports the military, veterans and welcomes them wholeheartedly and they feel that when they fly into town," said Marty Zickert, Blue Angels Liaison for the Vero Beach Air Show.
The Blue Angels last performed locally for the 2018 Vero Beach Air Show. The 2022 air show is expected to also have extra military demonstration teams and a variety of civilian aviators, officials said.