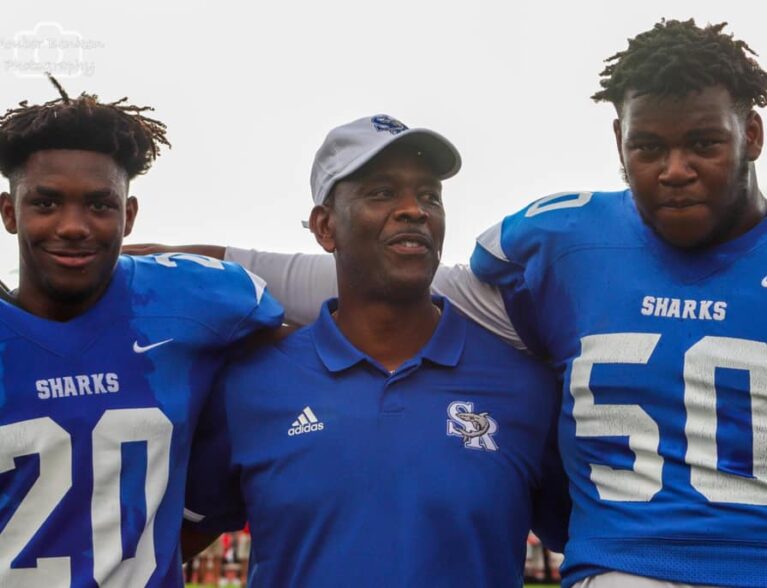 Sebastian River High School's gymnasium and basketball court have officially been named in memory of William "Billy" Henry Wilson III, the school's legendary assistant principal and athletic coach.
An unveiling ceremony will be held once his name is emblazoned on the gym entrance and basketball floor, said Schools Superintendent David Moore.
The Indian River County School Board voted unanimously Tuesday (Dec. 8) to approve a resolution naming the gym and court for Wilson and directing Moore to make the necessary arrangements.
"It's hard to think of Sebastian River High School without Billy Wilson on that campus," said School Board member Teri Barenborg. "He has dedicated his life to the School District. His family has dedicated their lives to this School District. And for that, we'll be forever grateful."
"There are educators out there who care about kids and do the right thing for kids," Barenborg said. "And then there are Billy Wilson educators who go above and beyond to make sure kids are OK and kids have a safe place and kids are loved. Let's all be like Billy Wilson."
Wilson, who retired in July after a 34-year career in the School District, died suddenly on Oct. 13 at his home in Winter Beach at age 57 years.
Wilson died less than a month after his father, William Henry Wilson, a Hall-of-Fame track and field coach for Vero Beach High School.
SRHS Principal Christopher Cummings said Billy Wilson III inspired his fellow educators as well as students.
"The ones who are truly important are the ones who bring out the best in you," Cummings said. "They are rare and amazing people who remind you why it's worth it. William 'Billy' Henry Wilson III was one of those rare and amazing people who made it worth each and every day."
"Which is why the faculty and staff of Sebastian River High School is so grateful to the School Board of Indian River County for passing this vote to dedicate our gymnasium and court, which will make it clear we will never forget the man who touched so many and inspired us all to bring out the best in us," Cummings said.