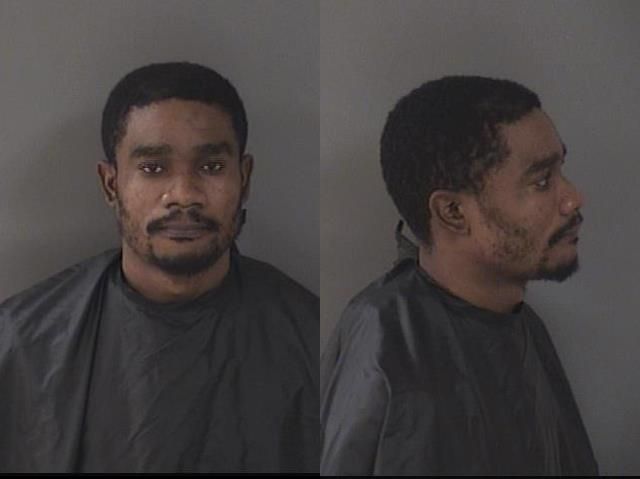 INDIAN RIVER COUNTY — A 28-year-old man was jailed after his DNA matched to evidence left at the scene of a 2018 lewd battery involving a minor, deputies said.
Deputies last Wednesday arrested Getro Chatelain Gelin, of the 900 block of South 27th Street, on a charge of lewd lascivious battery. Gelin was released last Thursday from the Indian River County Jail on $50,000 bond.
There were no matches to the DNA – left on a purple blanket – at the time of the incident, Indian River County deputies said.
Gelin was 25 and the underage girl was 14 at the time of the incident, deputies said. Deputies began investigating the case Feb. 19, 2018, at the girl's Indian River County home.
The girl said to her mother that she had intercourse with a man she met on a dating website and app called "Skout," reports show. The mother said her daughter allowed the man into their home overnight three days prior while family members were sleeping, deputies said.
The mother said she was not home when the incident occurred. The girl told deputies she lied and told Gelin that she was 16, reports show.
The girl said Gelin quickly left the home after having sexual relations, deputies said. Deputies who responded to the scene at the time collected the girl's underwear, bed sheets and a purple blanket for evidence.
Deputies took Gelin into custody for an unrelated incident that happened in April in St. Lucie County. Deputies took a DNA swab from Gelin, which matched the DNA left behind on the purple blanket, reports show.
Gelin denied the allegations against him, reports show. Gelin had the same phone number he used to communicate with the girl on "Skout," deputies said.
Deputies arrested Gelin and took him to the county jail. Gelin has an arraignment at 9 a.m. Jan. 29, 2021, court records show.