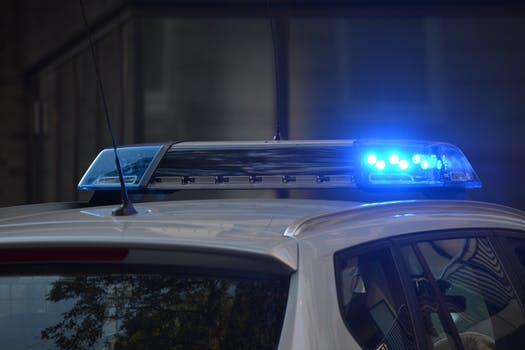 VERO BEACH — Charges are pending for two women seen "twerking" on top of a police car in videos widely circulated on social media during the Thanksgiving holiday weekend.
"This type of incident will not be tolerated," Vero Beach police spokesman Master Officer Darrell Rivers said.
Officers learned the names of the two women Tuesday, Rivers said. Rivers said detectives were working to obtain fingerprints and DNA left on the patrol car.
"We will issue warrants if the DNA and fingerprint evidence comes back as a positive match," Rivers said. The two women, whose names were withheld, will face charges of criminal mischief and disorderly conduct.
The incident unfolded after a Vero Beach officer responded to a noise complaint about 2:30 a.m. Saturday in the parking lot outside of Riverside Cafe, a well-known eatery that sits alongside the Indian River Lagoon. Rivers said a crowd of about 150 people had gathered under the Merrill P. Barber Bridge.
When the officer pulled up, a woman climbed on top of the police car hood and began twerking to the sounds of music blaring nearby. Twerking is a dance where a person thrusts or shakes their buttocks and hips while in a squatting or bent-over position.
A cell phone video shared to Facebook captured the flashing lights, dancing and laughter accompanying the dance atop the patrol car.
The crowd then surrounded the patrol car, with partiers dancing and recording videos on their phones. At one point in the video, the woman was seen dropping to a split on the roof of the police car while rap music could be heard playing in the background.
The Facebook video showed a second woman climbing onto the trunk of the car and twerking.
Estimates in damages to the patrol car were from $3,000 to $5,000, Rivers said. Rivers said the vehicle had dents and scratches to the hood, roof and trunk.
Rivers said two officers at the scene did not arrest anyone at the time because they didn't want to further escalate the incident.
"Nobody got hurt. But, this could've turned into something more serious," Rivers said. "It's unfortunate – the climate that we're in because of police-involved shootings. There's lots of hatred toward police because of those incidents."
Rivers said he thinks a large amount of people had gathered because of the holiday. Rivers noted Riverside Cafe limits the amount of people inside the restaurant because of COVID-19 restrictions.
Officials with Riverside Cafe were not immediately available for comment.
Rivers said officers are still looking through several hours of cell phone videos from the incident. Rivers said there will be an increased presence of patrol cars under the bridge until further notice.
Rivers' message to the "twerkers" and other partiers – show officers respect.
"We're on the frontlines," Rivers said. "Most officers come to work to do the right thing. That video shows officers did the right thing. Nobody got hurt and the officers weren't aggressive."