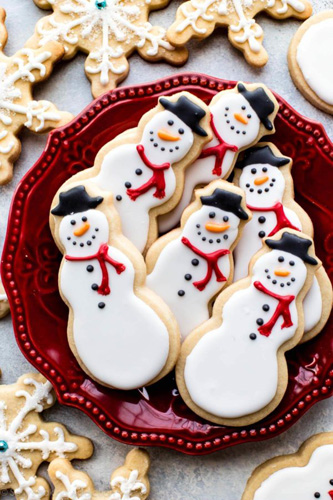 Load in your supply of masks and hand sanitizer, because a slew of activities is on the radar. No question that a couple of events registering pretty high in the "unusual" meter will be held at the Vero Beach Regional Airport. The first is the Sunrise Rotary Vero Beach "Reverse" Christmas Parade. This will also no doubt be the most comfortable parade you'll ever experience because you stay in your car and drive by stationary floats. You need to stay in your car, and no food or alcohol will be permitted on the parade route. The Reverse Christmas Parade runs 6 p.m. to 8:15 p.m. Saturday, Dec. 5 at the Vero Beach Regional Airport, 3400 Cherokee Dr. There is no cost to view the parade, but neither bikes nor walkers are allowed. For more information, visit VBChristmasParade.com. The second event at the airport is also an unexpected one – the "After 5K" run on the airport's tarmac. And because it's all paved and flat as Florida, it's perfect for those who use wheelchairs as well as the entire family (think little ones in strollers). The run, presented by the Indian River County Chamber of Commerce, is a professionally "chip-timed" event, which means results will be extremely accurate. Cost to enter is $25, with proceeds benefiting the Indian River County Chamber of Commerce. The "After 5K" begins 5:30 p.m. Wednesday, Dec. 9. Go to RunSignUp.com to register.
For more traditional entertainment, head to a couple of area theaters. The Vero Beach Theatre Guild will present a staged reading of "Death of a Salesman." The Pulitzer Prize-winning drama will be presented as part of the theater's Apron Series Productions. The staged reading is directed by Art Pingree. One of the fascinating and illuminating aspects in staged readings of great works is the emphasis on the written word. You will probably come away with a deeper understanding of the play and the tragic characters. "Death of a Salesman" staged reading opens Friday, Dec. 4 and runs through Sunday, Dec. 13 at Vero Beach Theatre Guild, 2020 San Juan Ave. Tickets are $10 to $20. Call 772-562-8300 or visit VeroBeachTheatreGuild.com. While drama opens at one theater, it's all laughs at Riverside Theatre's Comedy Zone when standup comics Frankie Paul and Ken Miller hit the intimate stage. The shows are held in Riverside's black box theatre, which is turned into a great little sophisticated comedy club setting, complete with table service of both bar food and drinks. Shows start at 7 p.m. and 9 p.m. this Friday, Dec. 4 and Saturday, Dec. 5. Tickets are $18. There's also free "Live in the Loop" music before the shows. This week, the musical acts are Collins and Company on Friday and the Jacks Band on Saturday. Riverside Theatre is at 3250 Riverside Dr. Call 772-231-6990 or visit RiversideTheatre.com. Masks are required at both Vero Beach Theatre Guild and Riverside Theatre.
First Friday Gallery Stroll runs 5 p.m. to 8 p.m. this Friday, Dec. 4. These lovely events are always popular, but because of the pandemic-induced isolation plus the holidays, expectations are running high that this month's Gallery Stroll will be pretty popular. However, don't expect the traditional atmosphere with hors d'oeuvres and wine. Nevertheless, there should be plenty of bonhomie to go around. The Vero Beach galleries involved with the stroll include Raw Space at 1795 Old Dixie Highway (772-410-9126), Artist Bungalow at 1905 14th Ave. (772-205-7631), Artists Guild Gallery at 1974 14th Ave. (772-299-1234), Flametree Clay Art Gallery at 2041 14th Ave. (772-202-2810), Gallery 14 at 1911 14th Ave. (772-562-5525), Main Street Vero Beach Studios & Gallery at 2036 14th Ave. (772- 643-6782) and Vero Beach Art Club Annex & Gallery at 1903 14th Ave. (772- 217-3345), which will also be opening its Holiday Showcase and Mini Festival of Trees Auction.