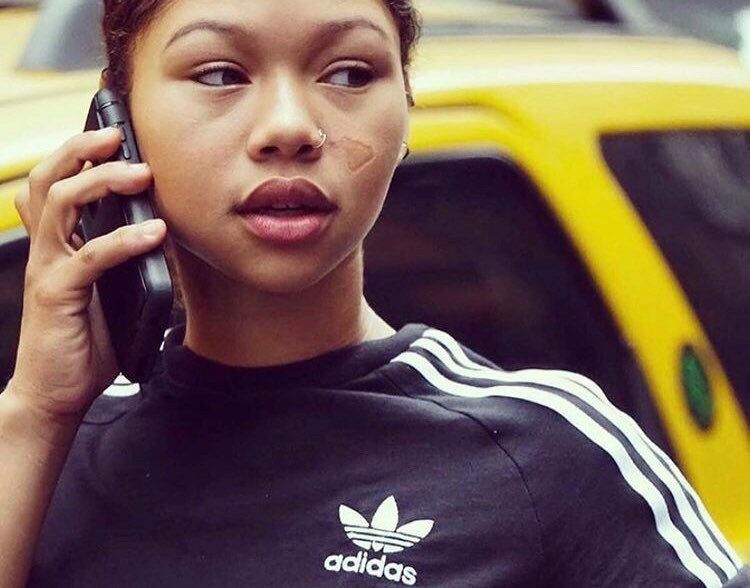 Skeletal remains found near the interstate Wednesday in Fellsmere are presumed to be 18-year-old Jalajhia Finklea, who went missing from Massachusetts last month, the Bristol County District Attorney's Office said.
The body is presumed to be Finklea, a member of the Mashpee Wampanoag Tribe, a Native-American council. An autopsy will be conducted to positively identify the body and the cause of death, which officials suspect is homicide.
"It is with the deepest sorrows that we learned last evening that the body of our young missing tribal woman Jalajhia Finklea was located in Florida," the Mashpee Wampanoag Tribe said Thursday on its website. "Our very deepest condolences to the family of Jalajhia. We hold them in our prayers in this most sorrowful time. We must be here for them and one another."
Indian River County deputies late Wednesday said they found the remains in a grassy area near Interstate 95 and County Road 512. The deputies were tipped off by Okaloosa County sheriff's officials, who said they believed a body had been dumped somewhere in Indian River County.
Authorities said Finklea, of Mashpee, was last seen getting into the vehicle of Luis Zaragoza, 37, of Florida. Zaragoza, who was wanted for kidnapping, was shot and killed Nov. 5 after a confrontation with deputies in Crestview, Okaloosa County, Florida.
It was unclear how Finklea and Zaragoza knew each other, but authorities linked the pair and worked to track their whereabouts.
Indian River deputies did not detail how long the body could have been in the isolated spot. Deputies were expected to give more information on the case as it becomes available.
Indian River County Sheriff-Elect Eric Flowers was not immediately available for comment Friday.
Finklea's disappearance
Authorities said Finklea was last seen Oct. 20 in New Bedford, Massachusetts. The woman's disappearance prompted a multi-agency response from the Bristol County District Attorney's Office, New Bedford Police and Massachusetts State Police.
Investigators learned Zaragoza – who had the alias Luis Barbosa – recently rented a vehicle from Boston Logan International Airport. Authorities also learned Finklea's cell phone was last used to call Zaragoza shortly before Finklea got into his vehicle.
Investigators said Zaragoza turned off his own cell phone minutes after Finklea got into the vehicle. Authorities later found Finklea's cell phone discarded on Route 140, about five miles from where she met Zaragoza, officials said.
Detectives scanned through surveillance footage that showed Zaragoza traveling south to Florida, then westbound to Texas, and then back to Florida, officials said. But, officials noted none of the surveillance showed Finklea.
Law enforcement contacted the U.S. Marshals Service to help find Zaragoza and Finklea. Police in Massachusetts issued a warrant for Zaragoza's arrest on charges of kidnapping and larceny of a motor vehicle, officials said.
Fatal Okaloosa County shooting
U.S. Marshals and an Okaloosa County sheriff's deputy found Zaragoza the morning of Nov. 5 at a McDonald's parking lot in Crestview. Okaloosa sheriff's officials said Zaragoza fired at least one shot from within his car toward officers.
Officers returned fire, fatally shooting Zaragoza, deputies said.
The unidentified Okaloosa deputy involved was placed on paid administrative leave, which is standard procedure for police-involved shootings. The Florida Department of Law Enforcement is investigating the fatal shooting.
It was unclear if Okaloosa County officials planned to release the deputy's name.