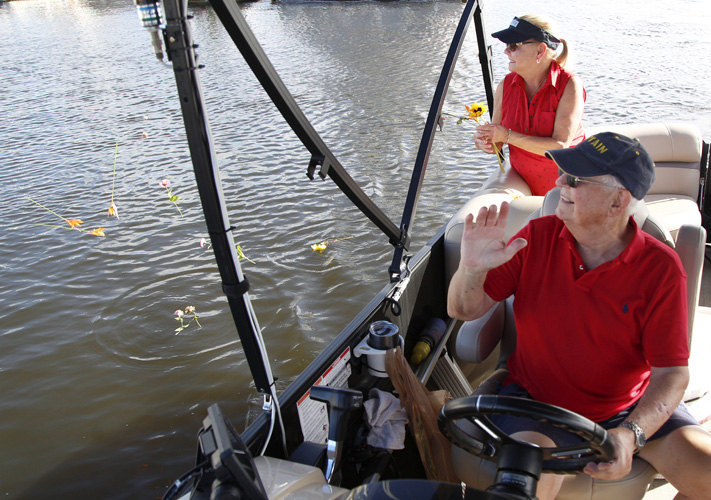 As it has done for some four decades, the Vero Beach Yacht Club recently hosted its annual Blessing of the Fleet.
As the VBYC Bridge (officers), dressed in natty blue and white uniforms, saluted, local clergy blessed the various vessels that floated past them. In turn, people on the boats tossed flowers and petals toward them in appreciation.
The Yacht Club hosts the ceremonial event to highlight the impact of boating in Indian River County, and to pay tribute to the now worldwide tradition that harkens back to the Middle Ages, when Portuguese clergy would bless ships heading out to danger on the open seas.
The Yacht Club, established in 1926, is a favorite gathering place for boaters and landlubbers to socialize on and off the water.
For more information, visit verobeachyachtclub.com.
Photos by: Kaila Jones
Click HERE to see more or buy photos