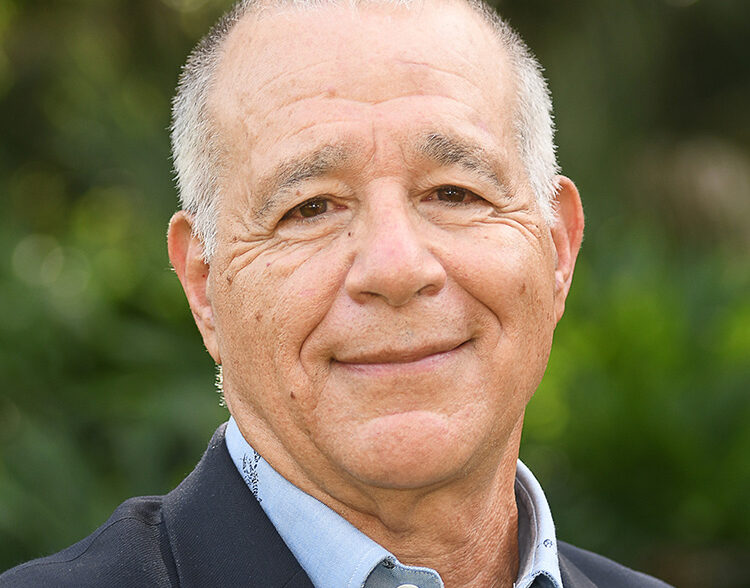 Councilman Robbie Brackett will return to the Vero Beach City Council at its organizational meeting on Monday, joined by Bob McCabe and Honey Minuse. Those three got the most votes citywide.
But Vero Beach residents who live on the barrier island would have preferred a slightly different outcome, casting more votes for John Cotugno than for Minuse.
Of the 7,693 votes recorded in Precinct 17 at Christ by the Sea Methodist Church, McCabe polled 2,022 votes for 26.28 percent, followed by Brackett with 1,986 votes for 25.82 percent, then Cotugno with 1,581 votes for 20.55 percent, Minuse with 1,470 votes for 19.11 percent and finally former councilman Brian Heady with 634 votes for 8.24 percent. 
Incumbent councilmen Joe Graves and Rey Neville, both rounding out the first year of their first two-year terms, were not up for re-election this year. Mayor Tony Young did not seek re-election and Vice Mayor Laura Moss is moving on to represent Vero Beach, Indian River Shores and the south barrier island on the County Commission. 
Moss on election day honored Young with a plaque for his service and shared funny memories of serving with him. 
Last week's vote is unlikely to bring any drastic changes to the council's approach to key issues and projects. 
Brackett, a long-time McAnsh Park resident, successful businessman and philanthropist, is a clear favorite to be chosen as the next mayor when the new council is sworn in on Monday. He is highly respected by his peers on the council. At the same time, Brackett typically is a man of few words during meetings so, if he becomes mayor, it will be interesting to see whether he becomes more vocal seated in the center chair. 
Vero has a weak mayor, strong city manager form of government, so the mayor's chief job – other than ceremonial duties, signing legislation and contracts and attendance at local events – is to run city council meetings and keep members on task to do the city's business. 
City meetings run by Brackett would likely be more streamlined and possibly shorter than meetings were under Young's tenure, especially with Moss no longer on the council. It became a running joke that Moss would make exhaustive queries of staff, consultants or even members of the public who were commenting from the podium, evoking groans, chuckles and the rolling of eyes each time she said, "I have questions."
Minuse should have zero learning curve on the council as she closely follows city issues and has served for the past decade on the Vero planning and zoning commission. A 31-year city resident, Minuse was president of the Vero Isles Homeowners Association, but she's best known for her influential long-standing role on the executive committee of the Indian River Neighborhood Association. 
The IRNA has recently transitioned to a nonprofit organization with an educational mission.  But for decades, the IRNA was politically active in city and county issues and had its own political action committee to endorse and financially back candidates committed to its agenda of controlling growth in the county. 
Vero Beach council members and mayors aligned with the IRNA worked both openly and behind the scenes to thwart the sale of Vero electric to Florida Power and Light – something island voters presumably remembered at the ballot box last week, as evidenced by the weak support for Minuse in Precinct 17. 
Just as Minuse is no stranger to Vero politics, likewise the island's top vote getter McCabe should have an easy transition to digesting and voting on city business due to his service on numerous city and county boards before coming to Indian River County and his leadership role as president and CEO of the Vero Beach Chamber of Commerce. Since relocating to Vero, McCabe has served on the Vero Beach Utilities Commission and is a Rotarian in the Vero Beach Sunrise club. 
The only barrier island resident in this year's city council race, McCabe retired from 32 years in an executive role with General Motors Corporation, responsible for operations on six continents, before embarking on a second career as a turnaround consultant. He holds an undergraduate degree in economics and a master's of business administration, both from Cornell University. 
The Town of Orchid also held an election on Nov. 3, with three candidates competing for two seats. Mary Jane Benedetto placed first with 289 votes for 38.53 percent, with incumbent Paul Knapp being re-elected for the second seat with 258 votes for 34.4 percent. Allan Lamport rounded out the field with 203 votes for 27.07 percent of the vote.