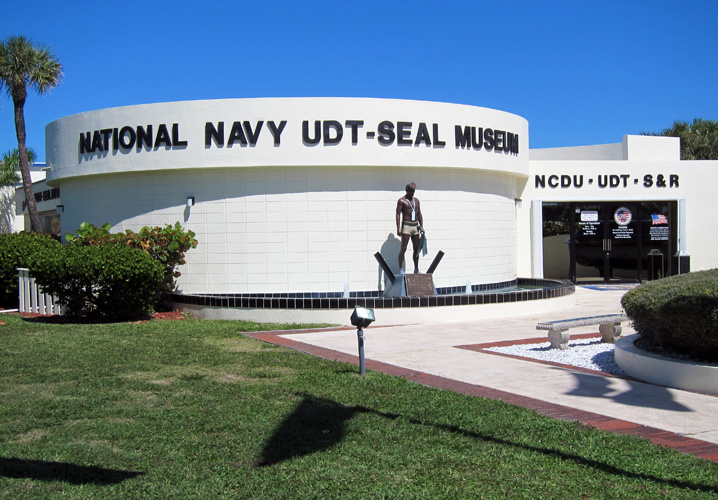 After all the stress from the pandemic and politics, a little nature therapy might be just what you need. And fortunately, Florida has some nice fall weather right now. So it's time to get outside.
High on such an outdoor list should be the First Friday Gallery Stroll in the Downtown Vero Beach Arts District. It takes place 5 p.m. to 8 p.m. this Friday, Nov. 6 in the artsy area along 14th Avenue. There are a host of galleries for you to casually visit. View landscapes, portraits and glass sculpture, clay works, all from the whimsical and colorful to the more serious and serene. Many times galleries will offer a bit of wine and cheese, but with the virus still trying to trounce on our fun, that aspect of a gallery stroll may be slightly adjusted. But you certainly will be able to meet and greet many artists and the gallerists supporting them. So slip on those comfy shoes and your artsy-est facemask and have some fun. You remember that, right? The stroll takes place along 14th Avenue from 21st Street to 18th Street. For more information, visit VBArtsDistrict.blogspot.com or go to Facebook and search for Vero Beach Arts District.
More outdoor events commemorate Veterans Day, which takes place Nov. 11. Join in on a clay shoot Saturday, Nov. 7 at the Clay Shoot Tournament. The event will raise funds for the Veterans Council of Indian River County. Check-in and continental breakfast are at 8 a.m., followed by a mandatory safety briefing and the playing the National Anthem at 8:45 a.m. The "shot-gun" start is at 9 a.m., followed at noon by lunch and the awarding of prizes. The event is expected to end by 3 p.m. Players need to bring their own gun and shells, plus eye/ear safety equipment. You can also buy shells at the range. Golf carts are not provided but you are welcomed to bring your own. However, there will be a limited number of golf carts and guns for rent. Those will be available on a first-come, first-served basis. The cost is $110 per person. Lunch tickets for non-shooters are $25. The event will be held at the IRC Shooting Range, 10455 102nd Terrace, Sebastian. For more information, visit VeteransCouncilIRC.club and click onto "events." You can also call 772-410-5820.
You can also show your appreciation of the strength and bravery of our warrior heroes at the National Navy UDT-SEAL Museum's 35th Annual Muster Saturday, Nov. 7. The time-honored tradition includes Navy SEAL tactical demonstrations and K-9 demonstrations. There will also be live music, food trucks, the unveiling of Lena Toritch's NSW K-9 Memorial Statute, and a 5K run. Because of the presence of working dogs, outside animals are not permitted. In order to be as safe as possible with the pandemic, there will be two identical programs in one day, the first beginning at 11 a.m. and the second at 2 p.m. FBI Special Agent Jonathan T. Gilliam will be the keynote speaker for both the morning and afternoon muster. Gilliam has a distinguished career including serving as a SEAL, graduating from the Army Ranger school, working in counter-narcotics, serving as a Federal Air Marshal and serving in the FBI's criminal and counterterrorism force. He has been seen on numerous major television networks and is the author of "Sheep No More: The Art of Awareness and Attack Survival." His book will be available for purchase at the muster. The 5K run/walk beach challenge begins 8 a.m. The cost to register for that is $40 general and $20 active duty. You need to register for that online. The statue unveiling takes place at 10:30 a.m. All activities will take place on the outdoor lawns of the museum, 3300 N. Highway A1A, North Hutchinson Island, Fort Pierce. Call 772-595-5845 or visit NavySealMuseum.org. Visitors are urged to bring a lawn chair.
Next week, the Veterans Council of Indian River County will also hold a Veterans Day Celebration beginning 9 a.m. Wednesday, Nov. 11 at the Veterans Memorial Island Sanctuary. The event will include a keynote address by Lt. Col. (Ret.) Curtis Holden, who has a long and highly distinguished career serving the country. Just briefly, he served in Operation Desert Storm, during which he was in charge of many programs, including select Iraqi police departments. He received a master's degree in criminal justice and was a police supervisor during the Boston Marathon bombing in 2013. So, yes, Holden will give quite the speech, no doubt. There will also be a Parade of Colors and wreath laying, with music by the Vero Beach High School Band. Free. Veterans Memorial Island Sanctuary is in Riverside Park in Vero Beach. For more information, visit VeteransCouncilIRC.club.