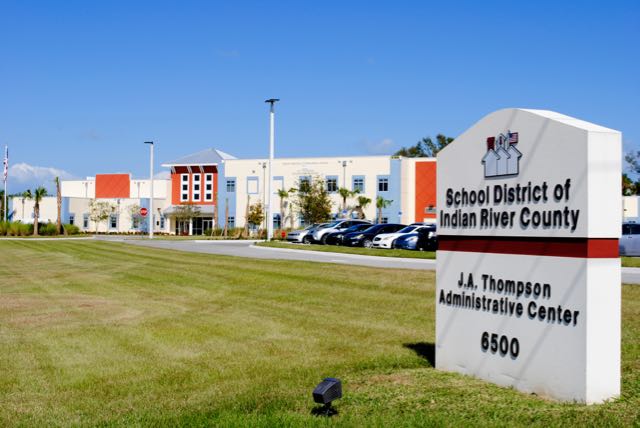 Indian River County public school officials plan to ask the state legislature to ease funding and test score regulations to ameliorate the impact of the COVID-19 pandemic.
School districts should be able to use up to half of their annual capital funding for operating expenses, particularly COVID-19 needs, technology and school operations, Schools Superintendent David Moore said in a summary of legislative priorities.
The school district's capital budget is $50 million for the 2020-2021 school year. If the legislature acts as Moore hopes, district officials would have greater flexibility in spending $25 million now allocated to buildings and equipment.
Major expenditures in the capital budget include $1.4 million for a new roof at Gifford Middle School, $1.4 million to paint the exterior of Sebastian River High School, $1 million for health and safety improvements to campuses and $1 million for 10 school buses.
The School Board was to discuss its legislative priorities Tuesday, during a workshop with Moore. The 2021 state Legislative session is scheduled for March 2 through April 30.
Another priority on Moore's list is asking lawmakers to maintain current funding levels for the rest of the school year as well as the 2021-2022 school year. And lawmakers should increase funding for transportation to cover increased costs. 
School Districts will also need more time and money from the state to help students recover from educational losses attributable to the COVID-19 pandemic, Moore said.
Fall reading diagnostic tests found 5,808 students reading below grade level and 3,340 students reading at or above grade-level, district records show. Another 800 students had not yet taken the test.
Fall math diagnostic tests found 6,846 students performing below grade level and 2,135 students performing at or above grade-level, district records show. Another 961 students have not yet taken the test.
More funding is also needed to help keep African American students from falling further behind other students, Moore said.
In addition, the Legislature should suspend the use of assessment data as a component of teacher performance evaluations until a reliable baseline of student achievement during the pandemic is established, Moore said. 
Moore wants district and school grades suspended, as well.