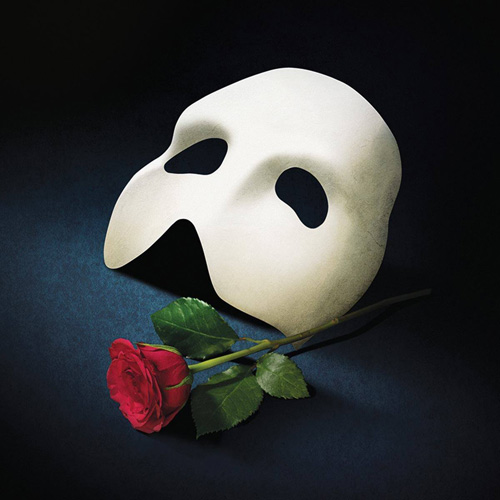 While no one is expecting swarms of cute kiddies ringing doorbells in search of sweet treats this Halloween, you can still get your "spooky" on thanks to a couple of fun, family-friendly musical offerings to enjoy.
First, it's the "Phantom of the Opera Silent Film and Organ Concert" happening Friday at the Community Church of Vero Beach. The concert features the church's director of music and fine arts, Andrew Galuska, who has developed a following over the past 15 years when it comes to accompanying silent films. In fact, the only reason you'll be able to experience the fun of this is because of the pandemic, he's staying put. "I'm doing this by command," he said. "It's a lot of fun. It's a big deal, especially at Halloween. People like 'Phantom,' 'Nosferatu,' 'Dr. Jekyll and Mr. Hyde.' The silent film with organ pairing is a wonderful combination." Galuska will perform throughout the entire one-hour, 33-minute 1925 movie, which famously stars Lon Chaney. Admission is free, but because of social distancing, only 150 people will be admitted. So get those tickets right this very second. "I can't stress enough that you have to call for your spot," Galuska said. "I hate people to get turned away because we reach capacity, and there's no doubt we will reach capacity." However, the church has fortunately agreed to stream the concert, meaning you'll be able to find it on Facebook and on CCOVB.org. Donations are accepted online and free-will donations will be accepted in person. The concert begins 6:30 p.m. Friday, Oct. 30 at the Community Church of Vero Beach, 1901 23rd St., Vero Beach. Call 772-562-3633 or visit CCOVB.org.
Of course, that silent-film experience may whet your appetite for more. That is OK, because the next day you can enjoy "Phantasies and Phugues Virtual Halloween Concert," a live-stream one-hour concert of appropriately spooky organ music. The Treasure Coast Chapter of the American Guild of Organists, for which Galuska serves as dean, will present it. Galuska has asked a few organists to send him videos of them playing at their churches. One of those organists is Jill Truax, associate director of music for the Community Church of Vero Beach. Galuska has edited the submissions into a one-hour video which will be available on the organization's Facebook page and on the website for the Community Church of Vero Beach. The concert will go "live" at 6 p.m. this Saturday, Oct. 31, and remain up for repeat viewing. "This is the first time our chapter is doing something like this," Galuska said. "So far, it's turning out to be a great project." Galuska, who grew up in Providence, R.I., where there is a rich tradition of wonderful choirs and organ music, began playing piano at the age of 6 and then organ three years later. He has some firm ideas of why organ music is so appealing at this time of year: "I believe that because in the days of early talkies, especially the early horror movies, all the bad guys played the organ," he said. "And pipe organ is gothic, massive sounding. Think of a darkened cathedral. When you open up the organ to 'full organ,' it creates this huge sound and I think that can be scary to people." In fact, the term "pulling out all the stops" refers to pulling out all the knobs on a pipe organ which makes "a monstrous sound," he said. Again, "Phantasies and Phugues Virtual Halloween Concert" begins 6 p.m. this Saturday on the Facebook page of the Treasure Coast Chapter of the American Guild of Organists and on CCOVB.org. Viewing is free.
The Vero Beach Wine + Film Festival will screen online the documentary "Resisterhood," a film by women and about the power of women to affect change. The film streams 7 p.m. Thursday, Oct. 29, then it's taken down. It is the third one in the festival's online "wine and dine watch party" series, which invites patrons to sign up for gourmet dinners and wine in order to enjoy a film together online. Festival founder Jerusha Stewart said the series proves the power of shared experiences, especially when it comes to food. "The power of breaking bread together transcends distance," she said. In fact, Stewart said, the series is so popular she expects it to continue even after the pandemic. Here's how it works: You visit VBWFF.com, click onto "Resisterhood," then sign up for "Dinner + Screening + Q+A." Then, between 4 p.m. and 6:30 p.m., you pick up your meal at COLAB Vero Beach, 1150 19th St. The cost is $35. You can also just enjoy the screening and make a donation if you wish. More information, including menu and suggested wine pairing, can be found at VBWFF.com.