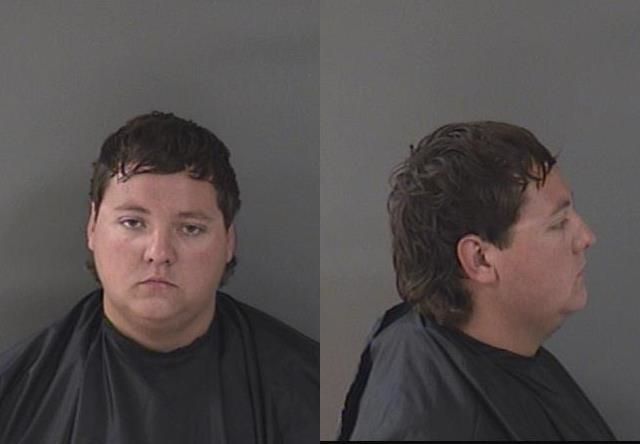 SEBASTIAN — A 22-year-old man who police said pointed a loaded 9mm handgun at a motorist during a road rage incident, was jailed Saturday.
Police arrested Austin Mitchell, of the 1000 block of Indian River Drive, Sebastian, on a charge of aggravated assault with a deadly weapon. Mitchell was released Sunday from the Indian River County Jail on $3,500 bond.
A motorist called Sebastian police about 1 p.m. Saturday and said another driver pointed a firearm at him earlier, reports show. The incident happened near Hen House Eatery, 11632 U.S. 1, not far from Riverview Park.
The driver with the gun was identified as Mitchell, reports show. Officers went to Mitchell's home.
Mitchell told police he bought breakfast from the restaurant earlier and then walked back to his vehicle.
Mitchell said another vehicle in the parking lot almost hit him, reports show. Mitchell told police the driver "(flipped) him off."
Mitchell got into his blue Chevy Silverado and then followed the vehicle out of the parking lot, reports show.
The two vehicles pulled over on the side of U.S. 1. When the other vehicle pulled back into traffic, Mitchell pointed a black Glock pistol at its driver, reports show.
The driver told police he feared Mitchell would shoot him, officers said. Police recovered the gun with a full magazine clip from Mitchell's vehicle.
Officers arrested Mitchell and took him to the county jail. Mitchell has an arraignment at 8:45 a.m. Dec. 4, court records show.