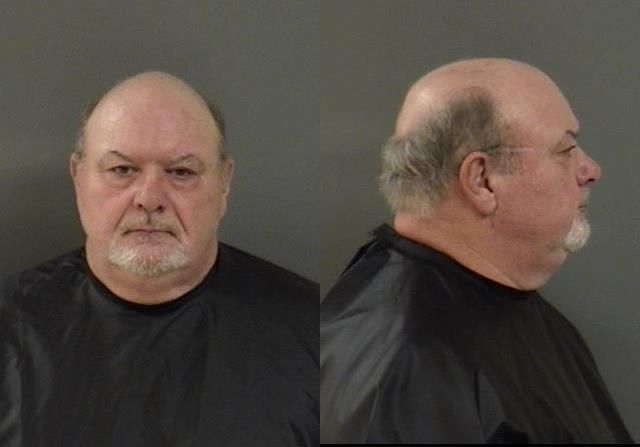 A Vero Beach man could get life in prison after he pled guilty to a fraud scheme that netted more than $40 million from clients, federal prosecutors said Wednesday.
Investigators said David John Ridling, 58, of the 8700 block of 20th Street, defrauded five banks, a financial services provider and an Orlando business over a three-year period. Ridling, a farmer, recently pled guilty to 10 counts of wire fraud, four counts of bank fraud, eight counts of money laundering and two counts of aggravated identity theft.
Ridling faces a maximum penalty of 30 years in federal prison for each bank fraud count, 20 years for each wire fraud count, 10 years for each money laundering count and two years for the aggravated identity theft counts, prosecutors said. The federal court also ordered Ridling to pay restitution.
Federal prosecutors will also obtain a forfeiture money judgment of more than $40 million and another forfeiture of $348,000 from Ridling. Investigators seized Ridling's Chevrolet Silverado truck, Peterbilt truck and Featherlite trailer.
Authorities originally charged Ridling in Nov. 2019 for his involvement in the scheme, lasting from November 2016 to October 2019. The financial institutions and businesses Ridling targeted were Heritage Bank, Howard Fertilizer, Seaside Bank, Rabo AgriFinance, AgAmerica Lending, Farm Credit of Florida and Seacoast Bank.
Farm Credit of Florida and Seacoast Bank have locations in Vero Beach. Investigators noted Ridling managed Blue Cypress LLC, also based in Vero Beach.
Investigators said Ridling initially tried to scam the businesses out of a larger amount – $50 million.
Ridling gave the businesses fake documents – including brokerage account statements, tax returns and financial statements – to get loans and lines of credit, authorities said. Prosecutors said Ridling lied to the agencies, saying he had account representatives at a financial brokerage company.
Investigators said Ridling pretended to be the representatives through emails and convinced lenders he had millions of dollars in his accounts. Prosecutors said Ridling used money from institutions who fell for the scam to pay other businesses in an attempt to prolong the scheme.
The FBI investigated the case.
Ridling was out on bond Wednesday following his March 2019 arrest in a multi-agency prostitution probe at massage parlors across Florida.
Ridling's sentencing date for the multimillion dollar fraud scam has not yet been set, federal prosecutors said.