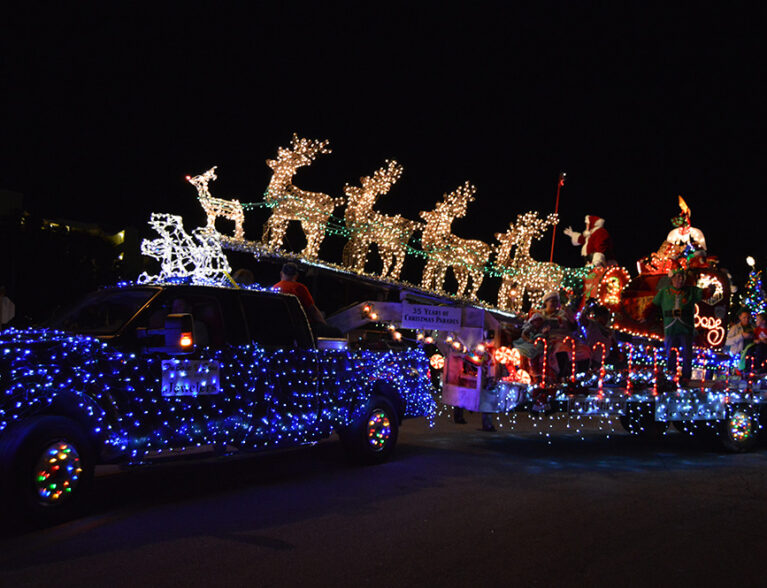 Another family-fun event planned this year was canceled because of COVID-19 public health concerns.
Plans for the 36th Annual Vero Beach Christmas Parade, scheduled for Dec. 5, have been shut down, according to Vero Beach city officials and the Oceanside Business Association. The Oceanside Business Association, which normally hosts the well-attended event with the Sunrise Rotary Club, made the decision Thursday morning at its board meeting.
"Just too many people. No way to social distance," Al Benkert of the Oceanside Business Association told city officials.
The parade is usually held on the first Saturday of each December along Ocean Drive. The event features crafty decorated floats and vehicles from several organizations, dozens of people dressed in Christmas costumes and performances from local high school bands.
Several towns across the Treasure Coast, including Vero Beach and Sebastian, previously canceled or postponed July 4 fireworks celebrations because of COVID-19 concerns.