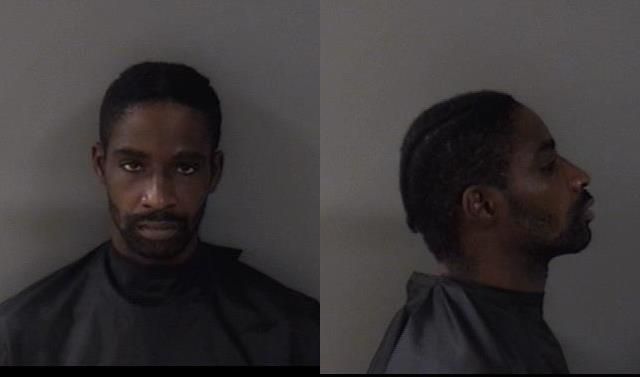 VERO BEACH — A second suspect wanted in a drug-related robbery that left a man injured by gunfire, was jailed Sunday, authorities said.
Deputies arrested Joshua Lee Brown, 32, of the 4200 block of 31st Avenue, Gifford, on a charge of armed robbery with a deadly weapon. Brown was held Monday at the Indian River County Jail on a $1 million bond.
Police had been searching for Brown since the Aug. 3 shooting that happened in the Parkway Plaza parking lot in the 2000 block of 11th Avenue.
"We would like to thank the public and Indian River County Sheriff's Office for affecting this arrest without incident," Vero Beach police spokesman Master Officer Darrell Rivers said. "We're proud to have this violent criminal off the streets."
The shooting left a man in his 20's with serious, but non-life threatening injuries. The man was taken to Lawnwood Regional Medical Center & Heart Institute in Fort Pierce, where he was released a few days later, officials said.
Vero Beach police arrested the first suspect, Tyler Mckenzie, on Aug. 20. McKenzie, 20, of the 4800 block of 29th Avenue, Gifford, was charged with armed robbery with a deadly weapon and aggravated battery with a deadly weapon.
McKenzie was released Sept. 14 from the county jail on a $70,000 bond.
The shooting happened in broad daylight. Police responded and saw a man limping and holding a towel between his legs, reports show.
The bullet grazed the man's right thigh, struck his inner left thigh and pierced through the back of his leg, police said. Fire rescue took the man to a trauma center.
Officers learned the man's friend, and two other men identified as McKenzie and Brown went to the man's apartment earlier that day to buy cannabis, reports show. The injured man told police he did not know McKenzie or Brown, officers said.
The man said McKenzie and Brown had on masks when they stole two mason jars containing marijuana from his apartment and ran, reports show. The man's friend told police he did not know McKenzie and Brown planned to rob his acquaintance.
The man chased the pair before one of the men shot him in the parking lot, reports show. It was unclear which suspect fired the shot.
Police interviewed several witnesses and obtained surveillance footage from nearby businesses to identify Brown and McKenzie. Brown has an arraignment at 8:45 a.m. Nov. 20, while McKenzie was due in court at 9 a.m. Oct. 28.