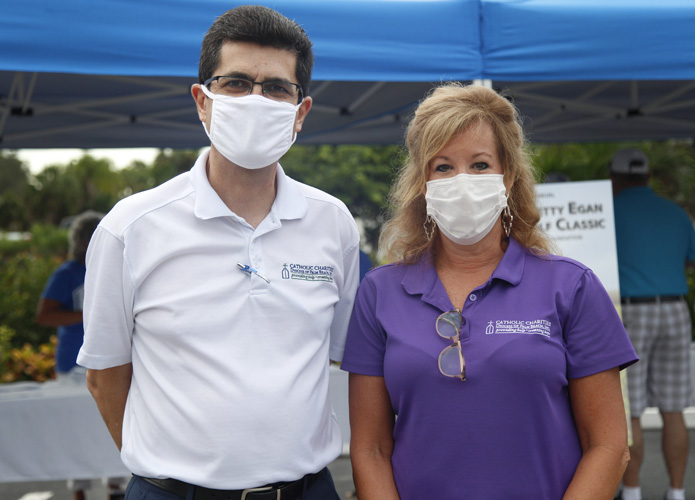 One hundred duffers teed up recently at the 14th annual Bernard and Betty Egan Memorial Golf Classic at the Vero Beach Country Club to benefit the Samaritan Center for Homeless Families. The tournament honors Bernard and Betty Egan, founding members of the Samaritan Center, who saw a need to provide a helping hand to local homeless families.
"The Samaritan Center is all about providing hope to our families. Having a live event provided so much hope and normalcy to the community," said Renee Bireley, program development and relationship manager. She expected the event would net more than $100,000, in large part due to the Bernard Egan Foundation, which matches each sponsorship dollar. Bireley added that 75 percent of their total operating budget is derived from special-event fundraisers, foundations, private donations and grants.
The Samaritan Center, which provides transitional housing and self-reliance guidance, housed client families off-campus in a local motel and counseled them via Zoom during the early days of the pandemic. Expenses were offset by funding and support from the United Way COVID-19 Community Response and Recovery Fund, and the Treasure Coast Homeless Services Council.
The Samaritan Center Soup Bowl fundraiser (sans soup) takes place from 9 a.m. to 7 p.m. Thursday, Nov. 5 at the Heritage Center.
For more information, call 772-770-3039.
Photos by: Kaila Jones
Click HERE to see more or buy photos