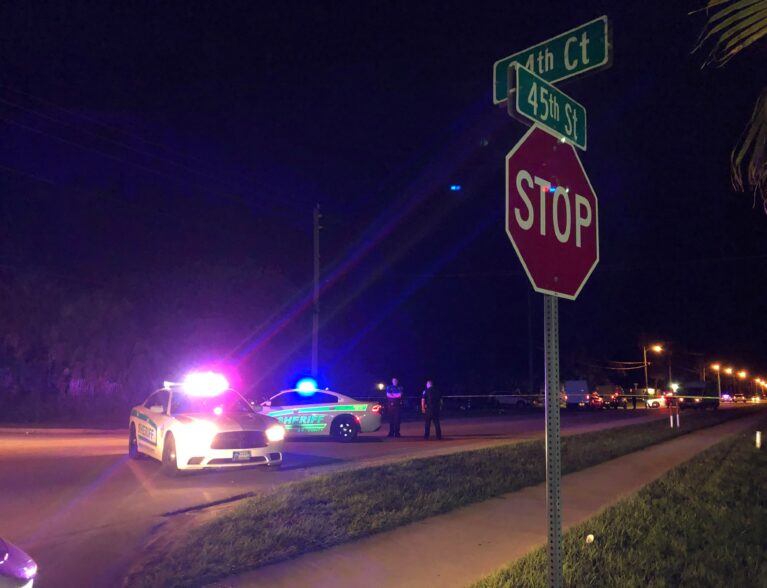 GIFFORD — An argument and fight between two women at a block party led a man to fire several shots from a handgun Friday, deputies said.
No injuries were reported. A third woman said Ira Lee Graham – identified as one of two suspects involved – fired at least two shots in the air and one in her direction, reports show.
There were about 200 people gathered at the party during the incident, deputies said.
Deputies arrested Graham, 25, of the 8600 block of 46th Court, Vero Beach, on charges of aggravated assault with a deadly weapon and discharging a firearm in public.
Graham's girlfriend, Ayesha Harden, 29, who lives with Graham, was charged with affray, or a public fight, and resisting arrest without violence.
Graham and Harden were both released Saturday from the Indian River County Jail. Graham was placed on $16,000 bond, while Harden was placed on $1,000 bond.
Indian River County deputies responded to reports of shots fired about 11:30 p.m. Friday in the 3300 block of 45th Street. Responding deputies heard at least 10 more shots being fired near the scene.
The incident caused multiple vehicles, along with pedestrians, to speed from the area, reports show. Detectives closed 45th Street for several hours as they searched for shell casings and other evidence.
At least four sheriff's patrol vehicles, a tow vehicle and three crime scene vans were at the scene overnight Saturday. Deputies detained Graham and spoke with two women.
One of the women got into an altercation with Harden earlier at the block party, reports show. It was unclear what the argument was about.
When the argument escalated into a fight, Graham walked to his vehicle and came back with a small black handgun, deputies said. The women said Graham fired two shots in the air.
Graham pointed the firearm at one of the women and continued to shoot, reports show. Deputies at the scene shocked Harden with a Taser, who was still striking one of the women after officers ordered her to stop.
Deputies took Graham and Harden to the county jail. Graham's  arraignment is at 8:45 a.m. Nov. 20, while Harden's arraignment is at 8:30 a.m. Oct. 27, court records show.
Deputies also responded to an unrelated crash about the same time just a block east of the shooting incident. A man and woman struck by a Pontiac were flown to a trauma center in Fort Pierce with serious injuries, Florida Highway Patrol spokesman Yanko Reyes previously said.
The driver was not seriously hurt, Reyes said.