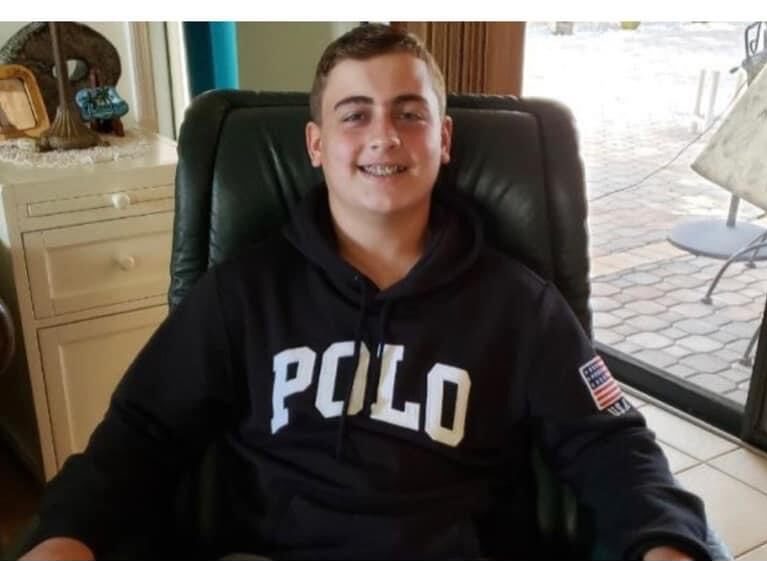 VERO LAKE ESTATES — A 15-year-old Vero Beach passenger was killed after he was ejected from an all-terrain vehicle that rolled over Sunday, authorities said.
Florida Highway Patrol is no longer releasing the names of victims in crashes because of privacy reasons. But, the Sebastian River High School Touchdown Club identified the teen as Jake Beecher, a sophomore and defensive lineman on Sharks' football team.
"Jake was an amazing person with a big heart. His presence and joy will be missed greatly," the SRHS Touchdown Club said of Beecher, who wore the jersey numbers 74 and 90 on the junior varsity and varsity teams. "Please pray for his family, friends and his football brothers. Rest easy Jake, you will not be forgotten."
The ATV driver, 15, had serious injuries while three other passengers ages 13 and 14 had minor injuries, highway troopers said.
Troopers said the crash happened at 3:23 p.m. Sunday as the ATV was traveling south on 106th Avenue. As the vehicle approached 77th Street to travel east, the driver had difficulty making a left turn at a curve in the road, troopers said.
The ATV then overturned, troopers said. Troopers said neither the driver nor passengers wore seat belts or helmets at the time of the crash.
Beecher was thrown from the vehicle. Troopers said Beecher suffered serious injuries and was pronounced dead at the scene.
The driver and other passengers were taken to Sebastian River Medical Center with non-life threatening injuries, troopers said. The crash remains under investigation.
Beecher played for the Sebastian River High School Sharks football team for two years, the SRHS Touchdown Club said. He also played for the Sebastian Sharks youth football program for several years, officials said.
"He was funny and sweet," the touchdown club said.
Beecher's cousin, Madison Beecher, created a GoFundMe fundraising page to help pay for Beecher's funeral, memorial and burial expenses. As of late Sunday, the page garnered more than $5,000 in donations.
"Jake was taken from this world too soon and we are all devastated," Madison Beecher said on the fundraising page, which aims to raise $10,000. "Jake was a bright young kid who loved football and aspired to be a pilot one day."
The page noted that Beecher was raised by a single father after Beecher lost his mother to cancer in 2015. The SRHS Touchdown Club said Beecher's grandfather also died from cancer nearly two weeks ago.
The Beecher family needs all the help they can get with the sudden death of Jake, the touchdown club said.
"This is what community is about, helping each other when we need it most," Donor Heather Fisher said on the fundraising page.
Photos provided by SRHS Touchdown Club