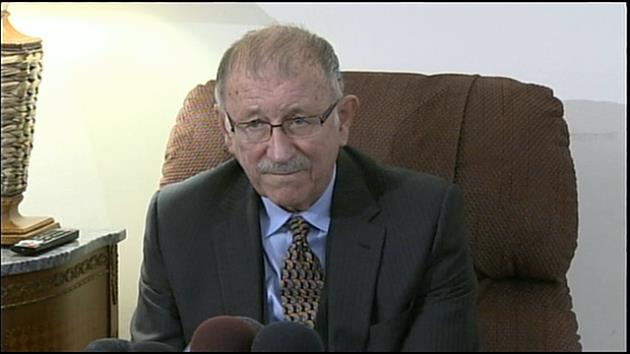 VERO BEACH — Don Ryce, who co-founded the Jimmy Ryce Center after his son was kidnapped and killed in 1995, died Saturday morning, the agency said in a statement.
He was 76 years old, center officials said. Ryce's last words to organization employees were "Keep the Jimmy Ryce Center going," the agency said.
"We thank him for his guidance, wisdom, leadership and love," the Jimmy Ryce Center said. "We promised him this work will continue."
The nonprofit organization said Ryce, a longtime Vero Beach resident, had been battling health issues for the past few weeks. The agency said Ryce was being treated in hospice in Vero Beach.
His death was not COVID-19 related, officials said.
Ryce, described as an advocate for finding missing children, spent the last 24 years fighting for legislation and the rights of victims, the Jimmy Ryce Center said. His son, 9-year-old Jimmy, was abducted, raped and murdered Sept. 11, 1995 on his way home from school in Miami-Dade County.
Authorities arrested Juan Carlos Chavez three months later in connection with the death of Jimmy Ryce, who family members said loved to read and aspired to become a major league baseball player. Chavez was executed Feb. 2014 at Florida State Prison in north Florida.
Don and his wife, Claudine, created the Jimmy Ryce Center for Victims of Predatory Abduction in 1996 to raise awareness about missing children, victims' rights and violence, the agency said. The center has donated more than 600 bloodhounds to law enforcement agencies around the world to help in the search of missing children and adults.
In May 2019, Indian River County sheriff's deputies received a bloodhound from the center, Willow, who helps with non-criminal searches. K-9 Deputy Brian Reimsnyder is Willow's handler.
"A bloodhound has 60 times the scent power of a German shepherd and is the only dog that can follow a human trail more than a few hours old," Claudine Ryce previously said in a statement on the center's website. "A bloodhound is your best single bet for bringing a child, abducted by a predator, home, alive. We believe that Jimmy would be alive today if a bloodhound had immediately been brought in to search for our son."
Don Ryce leaves behind his son, Ted, 43, Miami Beach. Don Ryce was preceded in death by Jimmy, Claudine and his daughter Martha, the agency said.
Funeral arrangements for Ryce are pending. Donations in Ryce's memory can be made on the Jimmy Ryce Foundation website.