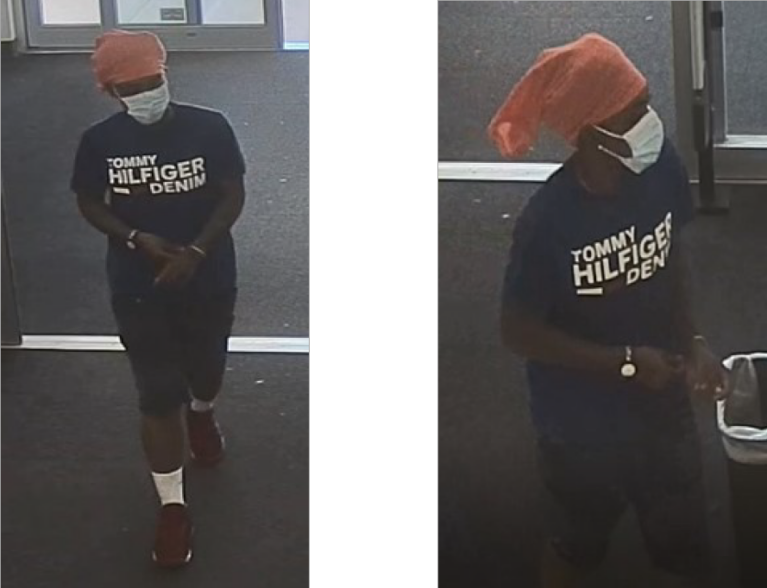 VERO BEACH — Police are searching for a suspect in connection with a credit card stolen from a vehicle and later used at a store in south Florida.
Vero Beach police said the unidentified person used the card Sept. 19 at Burlington Coat Factory in West Palm Beach. Officers said the card was taken during a vehicle burglary that occurred in the 600 block of Camelia Lane, south of Beachland Boulevard and just west of State Road A1A.
The date of the burglary was not immediately available. Details on items and dollar amounts purchased with the card also were not available.
Police described the suspect as a black man wearing a protective face covering, a dark blue Tommy Hilfiger Denim shirt, dark colored shorts, red shoes and a red head covering. Anyone with information on the suspect should contact police Det. Jennifer Brumley at 772-978-4667 or jbrumley@vbpd.org.