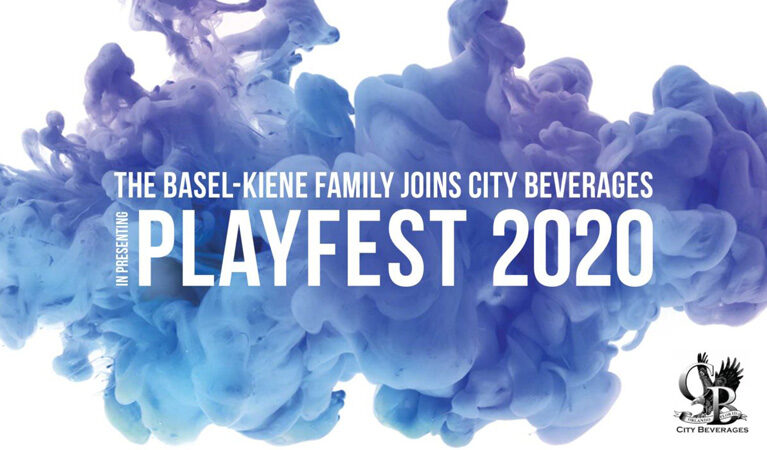 The lifeblood of the theater is new work. Really. So much of art, especially theater, is your basic storytelling. And one of the most exciting experiences as a theater patron is to see new work created. To that end, many theater companies invite playwrights to workshop original plays or to have readings of them in order to get audience and actor feedback. And, chances are, you've probably never ventured to Orlando to see Playfest at the Orlando Shakespeare Theatre. Well this season, you're in luck (if you want to call it that) because OST is presenting its annual Playfest online, which means it's as far away as your Internet connection. Playfest's structure is for the original work to be read by a cast of professional actors overseen by a director. They have a limited number of rehearsals, which include the playwright, who traditionally turns in new pages (edits from the previous rehearsal) daily. Then, the play is read to an audience and a "talk-back" is held after. It's an exciting experience. This year's Playfest explores topical political and social issues. It runs for a month and begins 7:30 p.m. Saturday, Oct. 3 with "Polar Bears, Black Boys and Prairie Fringed Orchids" by Vincent Terrell Durham. Other plays to be read include "Take My Hand and Wave Goodbye" by Tammy Ryan (Oct. 10), "Apologies to Lorraine Hansberry (You Too August Wilson)" by Rachel Lynett (Oct. 17), "Welcome to Matteson!" by Inda Craig-Galvan (Oct. 24), "The Wheel Woman" by Vincent Delaney (Oct. 30) and "Flashes and Floaters" by Deneen Reynolds-Knott (Nov. 7). Individual tickets cost $10. Series tickets to all six cost $48. Visit OrlandoShakes.org.
Actors who want to be known at auditions as "actors who can move" may be interested in some new programming at Riverside Theatre. Adam Schnell, the director of Riverside Theatre's Conservatory of Dance and also artistic director of Ballet Vero Beach, has designed programming to focus on jazz, tap and classical dance styles specifically used in musical theater. The new season of dance instruction for musical theater performers, ages 10 and older, begins Saturday, Oct. 3. The classes are all held on Saturday and will be taught by Mia Pacitto, Camilo A. Rodriguez, Tara Schweitzer and Schnell. Also teaching will be two new teachers, Katherine Eppink, who studied at Iowa Dance Theatre and performed with the Utah Ballet, and Anders Southerland, who studied at the Pacific Northwest Ballet and performed with Houston Ballet II and Milwaukee Billet II. The classes will all be held on Saturday and run through May 2021. The classes include: Jazz for Musical Theatre, 9 a.m. to 10 a.m.; Classical Musical Theatre Choreography, 10 a.m. to 11 a.m.; and Tap for Musical Theatre, 11 a.m. to noon. The cost is $450 per class. Scholarships are available. Class size is restricted to maintain social distancing. Moreover, students will be expected to wear masks. Those who would rather not return to the studio in person can take advantage of the digital classes. For more information, or to sign up, send an email to Schnell at adams@riversidetheatre.com. You can also find out more about the theater's dance conservatory by visiting RiversideTheatre.com, hovering over "education" then clicking onto "dance classes."
Boaters, fishermen, lovers of seafood and maritime kitsch will be congregating, at a safe distance, this weekend at the 10th Annual Treasure Coast Marine Flea Market and Boat Show. Although there may not be as many people this year as there were last year, promoter Larry Burdgick expects a healthy turnout. "I got a feeling that a lot of people are waiting to get out," he said. "We should end up with 200 vendors, which is excellent in these trying times." The weekend event includes a huge flea market with all sorts of fishing and maritime gear. One of the highlights is the big boat show, with boats both new and used. There's also a seafood festival with 70 vendors, a stage with six bands and a marketplace with arts and crafts, also offering objects with a maritime theme. As a bonus, there will also be a car swap meet with some vendors selling fenders, hoods, engines, transmission, car paintings and more. The event runs 9 a.m. to 5 p.m. this Saturday, Oct. 3 and Sunday, Oct. 4 in the 139-acre Indian River County Fairgrounds, 7955 58th Ave., Vero Beach. Admission is $7 with free admission to children 12 years and younger. Moreover, if you go to FlNauticalFleaMarket.com and print off the flyer, you can get $2 discounts. For more information, call 954 205 7813.