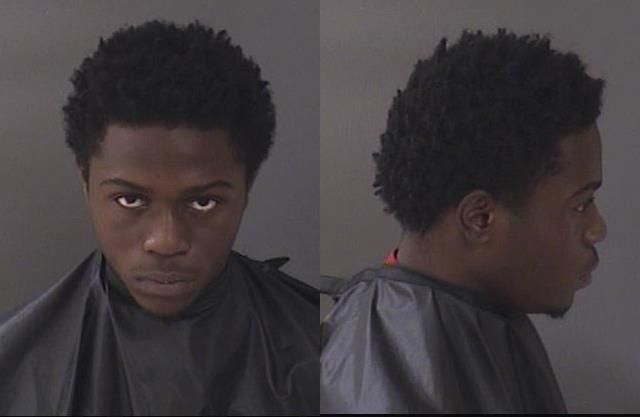 GIFFORD — An 18-year-old suspected of shooting a man three times in retaliation for the 2018 double homicide of two aspiring rappers, was jailed Wednesday.
Deputies arrested Traveion Lamar Banks, of the 3900 block of Kennedy Court, Gifford, on a charge of attempted first-degree murder with a firearm. Banks, who also goes by the nickname "Trill," was held Friday at the Indian River County Jail on $250,000 bond.
The man who was shot personally knew Cortlen Henry, a member of the hip hop group "YNW," an arrest report shows. Henry, who went by the rap name "YNW Bortlen," was arrested in 2019 along with Jamell Demons, better known as "YNW Melly," of Gifford.
Investigators said the two killed their two other group members Anthony Williams, also known as "YNW Sakchaser," and Christopher Thomas Jr., also known as "YNW Juvy," a year prior in Fort Lauderdale. Authorities said Demons, known for the hit-song "Murder on my mind," and Henry staged the incident to appear as a drive-by shooting.
Henry was released on bond June 26, court records show. Demons remained held at the Broward County Jail and is awaiting trial.
The man hurt in the Gifford shooting said he "exchanged words" with Banks and another man about Henry a month ago. Deputies also received numerous tips that the shooting was "in retaliation for Henry and Demons killing their friends in south Florida," reports show.
A second suspect in the shooting was identified as Shakeem Parker. It was unclear if deputies were searching for Parker.
Indian River County deputies responded to the late-night shooting Sept. 14 at the Victory Park Apartments Complex in the 3900 block of Lincoln Drive, located off 49th Place. Deputies found a man with three gunshot wounds to his back, reports show.
The man's age was not listed in the report. Fire rescue took the man by ambulance to Lawnwood Regional Medical Center & Heart Institute in Fort Pierce with serious injuries, Battalion Chief Kyle Kofke previously said.
Doctors told deputies two of the bullets hit the man's spine, reports show. Doctors also said the man, who underwent surgery, would most likely survive but could possibly be paralyzed.
Other deputies at the crime scene spoke with witnesses, who reported hearing four gunshots, reports show.
Detectives spotted a bullet hole that pierced the bed of the injured man's truck. Deputies also saw several shell casings on the ground near the vehicle.
A witness said he and the man who was shot were talking near the man's truck earlier that night. Banks and Parker approached the pair and asked them for a cigar, reports show.
Banks and Parker walked to the back of the building, but then returned 30 minutes later, both holding guns, deputies said. The injured man told deputies he tried to run behind his truck when the two men shot at him.
The injured man said the second round fired hit him in his back, causing him to fall, reports show. The man identified Banks and Parker through a photo lineup as the men who shot at him.
Deputies arrested Banks and took him to the county jail. Banks has an arraignment at 8:45 a.m. Oct. 29, court records show.
YNW Melly murder case
Investigators said Demons, 21, who was charged with two counts of first-degree murder, could face life in prison or the death penalty if convicted.
Demons pled not guilty to the charges one month after his Feb. 2019 arrest, court records show.
As of last year, Demons garnered more than 200 million streams on Spotify, with more than 10 million monthly listeners. Demons collaborated with rapper Kanye West on Demons' mixtape "We All Shine," released in 2019 while Demons was still behind bars.