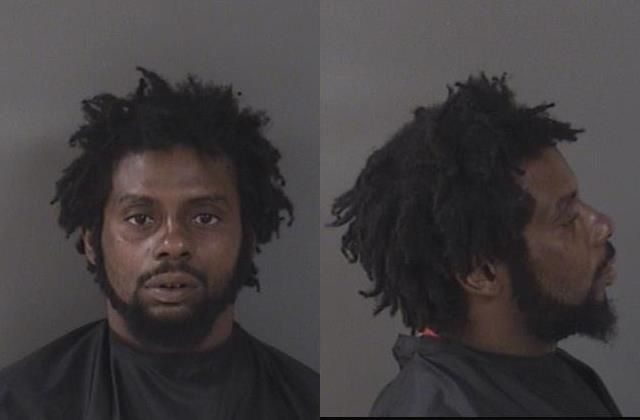 INDIAN RIVER COUNTY — A 39-year-old man was detained after deputies found six malnourished dogs on his property without clean food or water, authorities said.
Animal control took a female dog to Treasure Coast Animal Hospital after deputies found the canine with a broken leg and multiple puncture wounds that were severely infected, reports show. Doctors determined the dog was infected with a heartworm and was "100 percent underweight," deputies said.
Deputies arrested Jerome Lamar Brown, of the 4200 block of 48th Street, Gifford, on five counts of unlawful containment of an animal and cruelty to animals. Brown was also arrested on a variety of drug charges including possession of ecstasy, sale of ecstasy and possession of a controlled substance.
Brown was held Wednesday at the Indian River County Jail without bond.
Indian River County deputies initially went to Brown's residence about 11 a.m. Tuesday to arrest him on a drug warrant. The sheriff's SWAT team placed Brown in hand restraints.
Brown slipped out of the hand restraints, ran northbound and was eventually detained again by deputies, reports show. Inside Brown's home, deputies found a loaded .45 caliber firearm and a controlled substance later determined to be MDVP, a synthetic stimulant.
Deputies searched the back of Brown's home and found the six malnourished dogs in wooden makeshift cages.
The dogs had severely overgrown nails, reports show. The dogs had bowls – filled with dirt and other debris – that had not been changed in some time, deputies said.
Deputies said two of the canines appeared "extremely malnourished." The dogs' cages were filled with urine and feces, reports show.
The only source of nourishment – dog food in a trash can – was contaminated after being left exposed to the elements, deputies said. Indian River County Animal Control took custody of all the dogs, reports show.
Deputies arrested Brown and took him to the county jail. Brown has an arraignment at 8:45 a.m. Oct. 29, court records show.