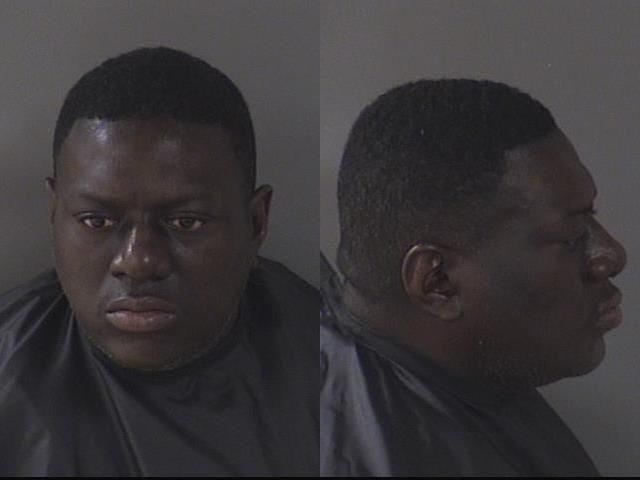 INDIAN RIVER COUNTY — A 43-year-old man was detained last week after deputies recovered methamphetamine from his home while serving a search warrant, officials said.
Deputies arrested Henry Chambliss Jr. on charges of possession of a controlled substance, possession of drug paraphernalia, possession of firearm by a convicted felon and keeping a public nuisance structure for drug activity. Chambliss faces additional charges, from an arrest warrant, of sale, delivery or possession of fentanyl and possession of fentanyl.
Chambliss was being held at the Indian River County Jail on $181,000 bond.
Chambliss' booking information listed his address in the 5700 block of 59th Avenue, Vero Beach. But, Chambliss' arrest report listed his place of residence in the 1100 block of 13th Avenue Southwest.
The Indian River County sheriff's SWAT team, along with the special investigations unit, served a search warrant about 8:30 a.m. Aug. 5 at the residence on 13th Avenue Southwest. Deputies removed three people, including Chambliss, his girlfriend and another woman, from the home.
Deputies found a needle syringe in Chambliss' front right pocket, reports show. Chambliss told deputies he sold narcotics out of his residence to support his drug habit, officials said.
In Chambliss' bedroom, deputies found a loaded Taurus .380 caliber firearm in plain view and a crystal-like substance on a nightstand next to a bed, reports show. Deputies identified the substance as one gram of methamphetamine, officials said.
Chambliss told deputies he lived at the home alone, but denied owning the narcotics, reports show. Chambliss said his daughter dropped off the pistol at the home the night before.
Deputies noted Chambliss has five felony convictions, including drug and traffic offenses.
Deputies arrested Chambliss and took him to the county jail. Chambliss has an arraignment at 8:45 a.m. Oct. 1, court records show.