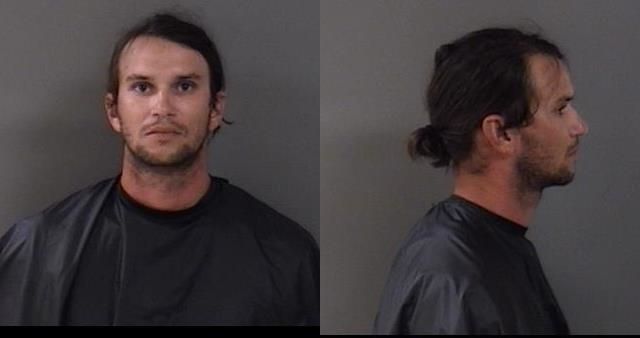 INDIAN RIVER COUNTY — A 30-year-old man who deputies said pointed an unloaded Glock pistol at his neighbor during a dog dispute, was detained Thursday.
Deputies arrested Jon Kevin Norman, of the 400 block of Englar Drive, Sebastian, on charges of aggravated assault with a deadly weapon and improper exhibition of a firearm. Norman was released Friday from the Indian River County Jail on $10,500 bond.
The incident unfolded Aug. 5 when Norman's dog aggressively ran at the neighbor, who was doing yard work, deputies said. The dog's breed was not listed in the arrest report.
The neighbor, who later told deputies the incident was a "continuous problem," spoke with Norman's wife.
The neighbor said that if the dog ran onto his property again and attacked him, he would be forced to protect himself, reports show. The neighbor told the woman he would shoot the dog if he had to, deputies said.
A few hours later, Norman, who was walking the dog, approached his neighbor's home. Norman, aware of the "statements made to his wife," told deputies he put the .40 caliber firearm in the front waist line of his pants.
Norman told deputies he pulled out his firearm, but pointed it away from the neighbor. However, the neighbor said Norman racked the firearm slide and pointed it directly at him, reports show.
The neighbor, in fear he was going to be shot, ran inside his home and called police.
Deputies arrested Norman and took him to the county jail. Norman has an arraignment at 8:45 a.m. Oct. 1, court records show.