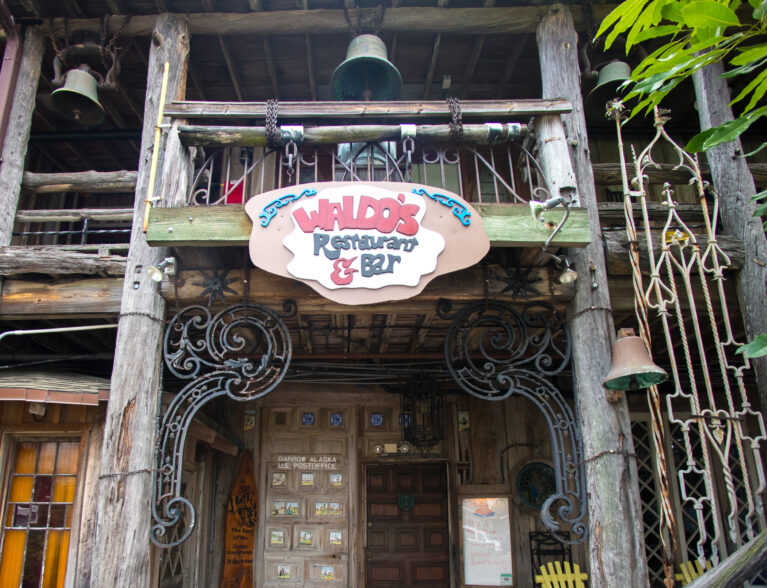 When Gov. Ron DeSantis issued an executive order last week mandating that all Florida restaurants implement employee-screening protocols as recommended by the Centers for Disease Control and Prevention, Vero restaurateurs reacted with a collective shrug.
"We're already doing it all," said Lee Olsen, Waldo's general manager. "It's kind of like putting the cart before the horse for him to come out and say that [now]. I would say 90 percent of the restaurants have been doing it all along."
Even taking CDC precautions, with protocols like sanitization, mask-wearing, staff screenings and social distancing in place, several local restaurants have still had staff members test positive for COVID-19, leading to voluntary closures for testing and cleaning.
Despite the setbacks, the affected restaurants are taking the challenges of the pandemic in stride, reopening in a few days or weeks and continuing to serve customers.
When a kitchen employee at Waldo's tested positive, Olsen closed the restaurant on July 16, tested all workers and scrubbed the restaurant from top to bottom.
Since reopening on July 21, Olsen said that things have returned to "normal … whatever normal is these days. We've got to do whatever it takes to get on the other side of all of this."
Olsen said Waldo's staff has been wearing masks since mid-March and taking temperatures since May. The only change he's made since the historic restaurant reopened has been to hire a specialty cleaning company to come in once a week and sanitize the premises using electrostatic disinfection technology.
Just down the beach, the iconic Ocean Grill experienced a similar setback at about the same time when a staff member fell ill after his shift. CDC-recommended protocols were already in place – even weekly electrostatic sanitization – and the worker wasn't running a fever when his temperature was taken as he walked in the door to work that day.
After all the staff testing came back negative and the restaurant was professionally sanitized, Ocean Grill was able to reopen a few days later on July 20.
"Everybody is aware that it's a serious situation, and it affects [the staff's] livelihood as well," said Joey Replogle, Ocean Grill general manager. "When we were closed, not only did the restaurant lose money, but all my employees lost money. This is usually the slowest time of the year, regardless, but the numbers are starting to pick up. The weekends have been pretty good."
Things seem to have returned to normal at Bobby's, the first of the Ocean Drive restaurants to close when a bartender tested positive for the virus at the end of June. Owner Bobby McCarthy was unavailable for comment regarding an update on any new safety protocols that may have been put in place since the restaurant came back online in mid-July, but the restaurant is open and busy.
Chef Michael Lander closed his mainland restaurant, Michael's on 7th, after a staff member tested positive for coronavirus on the 4th of July.
In an abundance of caution, Lander also closed his newest dining establishment, Garage Pizza, at the same time. A reincarnation of a previous venture, Garage Pizza, which had been open for less than two months, is located in a storefront adjacent to Michael's.
Garage Pizza reopened on July 5 for take-out only and Michael's on 7th is slated to reopen on Aug. 18.
"We're all clear now," said Lander. "We're obviously suffering financially. This time of year, in the restaurant business regardless of COVID, you're suffering anyway. So, at 50 percent, you're really suffering."
Lander said he felt that he had a moral obligation to "slow the spread," by closing his restaurants temporarily. "If everybody had just slowed down from the get-go, we'd probably be about over everything."
While most Vero restaurants appear to have been following CDC recommended protocols well before the governor mandated it, each restaurant has a different take on how to keep their customers, their staff and their livelihoods safe. Most have not had employees test positive and want to keep it that way.
Pomodoro Grill's head chef Amedeo Amelio took social distancing a step further by transitioning his dine-in model to three seatings per evening to meter guest flow while maximizing the dining experience.
Amelio said the restaurant is doing only about half the business it usually does at this time of year, noting that most of his summer clientele – locals who wait until season has passed to dine-out – aren't coming in this year. "I've talked with a number of them on the phone, and they are still staying home."
In mid-July, chef-owner Scott Varricchio closed the dining room at his oceanfront restaurant, Citrus, amid a spike in positive cases in Florida. For a week, he served to-go meals only to help limit exposure. Now, he has re-opened to inhouse dining, but with mostly outside seating.
Varricchio noted that he'd seen a shift in the way folks are dining with most coming for dinner on the weekend. "People aren't going out as much. I'll take what I can get. This slower time is giving me a chance to think about new and different projects" to stay relevant.
"We're going to be in a COVID world for a while," he added. "You have to do something to try. You can't just sit back and be complacent."
For Blue Agave, a Mexican restaurant and tequila bar on 20th Street, COVID-19 troubles stemmed from the establishment's designation as a bar. After closing in March and then reopening, the business had to close again in late June when coronavirus cases began to spike in Florida and Gov. DeSantis ordered bars reclosed.
Fortunately, the business was able to adjust and reopen as a restaurant, which has been filling up with customers – socially distanced, of course. Blue Agave Managing Partner Steve Cataldo said, "We're just trying to keep our head above water and keep everybody employed. It would be cheaper to shut down, but then people forget about you if you do that. They find a new place."
Having taken safety protocols seriously from the beginning, Cataldo said he'd noticed an increase in the number of customers wearing masks when they enter the restaurant. "Since the spike, people have started paying attention."