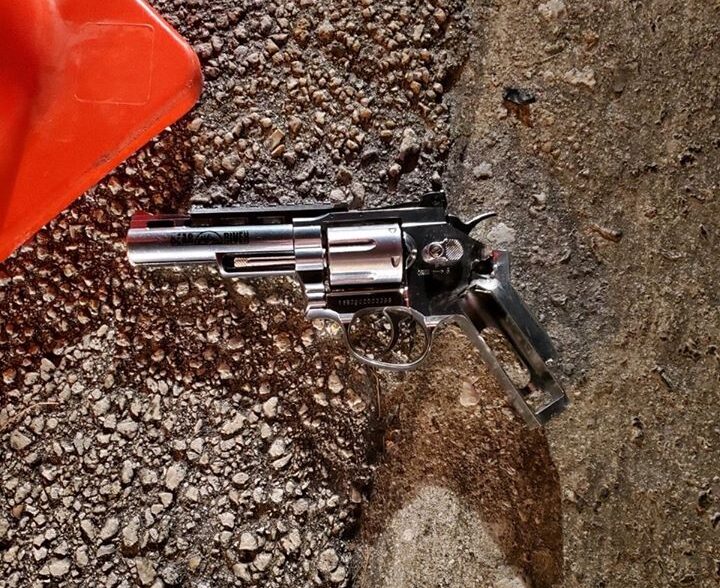 INDIAN RIVER COUNTY — An armed 16-year-old was shot three times by a deputy during an overnight investigation into a recent string of auto burglaries, officials said.
Sheriff's officials said the teen, identified as Qwendravious Armond Reed, reached for a firearm in his right pants pocket during the encounter, causing the deputy to shoot. When the deputy asked Reed why he reached for the gun, the juvenile replied, "I was just trying to hide it from you," deputies said.
The unidentified deputy was not hurt, sheriff's officials said. The deputy was placed on paid administrative leave, which is standard procedure for police-involved shootings, officials said.
The Indian River County deputy was on patrol about 1 a.m. Wednesday in the 2100 block of 16th Avenue Southwest, investigating the auto burglaries, sheriff's officials said. Officials said the deputy saw three people, including Reed, who deputies said appeared to have a firearm in his pocket.
When Reed reached for the weapon, the deputy fired, striking the juvenile in the right shoulder, left abdomen and left bicep, officials said. Reed ran a short distance before the deputy caught up and detained him.
The deputy treated Reed for his injuries while emergency medical services responded to the scene, sheriff's officials said. Reed was taken by ambulance to Lawnwood Regional Medical Center & Heart Institute in Fort Pierce with serious, but nonlife-threatening gunshot wounds, deputies said.
Deputies noted Reed has several previous arrests in Indian River County including burglary and grand theft. Deputies said criminal charges against Reed are pending, but have not officially confirmed if Reed was connected to the auto burglaries in the area.
The sheriff's crime scene unit went to the scene to speak with possible witnesses and search for evidence. It was unclear if deputies were searching for the other two people.
Further details on the shooting were not immediately available. Indian River County sheriff's spokesman Maj. Eric Flowers was not immediately available for comment.
This is the second deputy-involved shooting to happen this year in Indian River County. In June, 43-year-old Ronnie Spradlin, Virginia, fatally shot himself after being involved in a shootout with deputies, a carjacking and an attempted carjacking near the area of Walmart Supercenter in Vero Beach.
Sheriff's officials said the early Wednesday shooting remains under investigation.
This story will be updated.