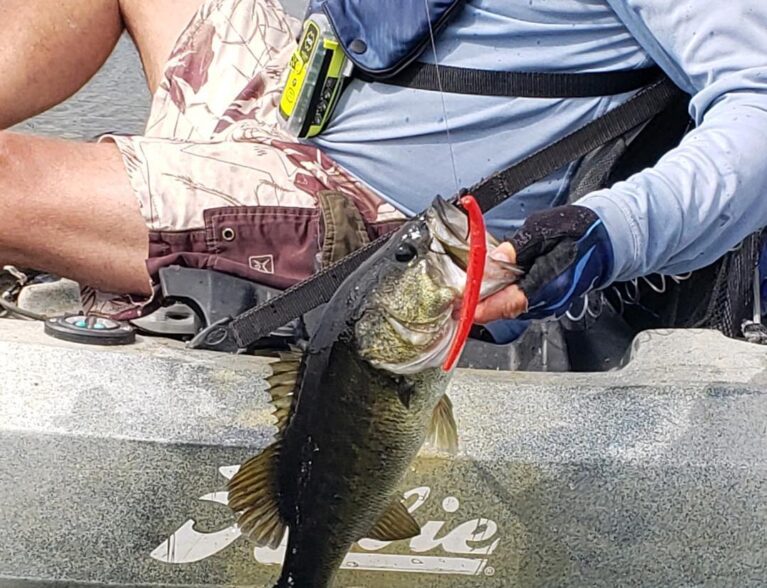 Monday will be a big day for Treasure Coast freshwater anglers. The long-awaited boat launching ramp for Headwaters Lake will open one hour before sunrise in western Indian River County.
The new ramp will give recreational motorboat fishers access to the bass-rich 10,000-acre impoundment for the first time since the former farmland was flooded years ago to provide stormwater storage and treatment and protect the Indian River Lagoon.  
The ramp is located four miles west of Babcock Street on the Fellsmere Grade, and provides 36 parking spaces, a paved lot and restrooms. Up until now, Headwaters Lake was only accessible by canoe and kayak from the south side of the Stick Marsh parking lot.  Paddling anglers – with the reservoir all to themselves – have been reeling in some big ones with no competition from motorboats.
Headwaters Lake – part of the Fellsmere Water Management Area – and its new boat ramp are a joint venture between the St. Johns River Water Management District and the Florida Fish and Wildlife Conservation Commission. While the water management area was under construction, the fish and wildlife commission planted trees, and created additional channels and drop-offs in the lake bottom to enhance fish habitat.
Largemouth bass fishing remains catch-and-release only. Boats may not travel faster than 25 miles per hour on the lake, and some access channels are designated idle speed/no wake. Airboats are prohibited.
The ramp will close one hour after sunset.