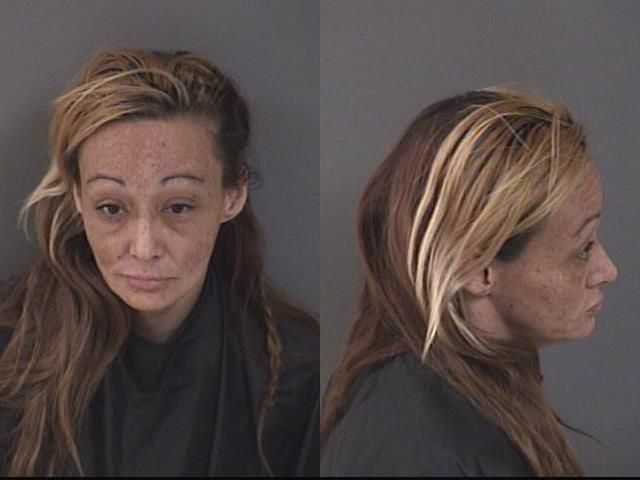 INDIAN RIVER COUNTY — A 39-year-old woman was sentenced to life in prison last week after pleading guilty to the stabbing death of her mother, prosecutors said.
Crystal Marie Kohler, who also goes by the last name Williams, pled guilty Friday to second-degree murder with a weapon, driving with a suspended license and grand theft of a motor vehicle, Assistant State Attorney Brandon White said. Kohler was sentenced to life in prison and given 144 days of credit time served at the Indian River County Jail.
"I think she pled because the sheriff's office did such a great job with the investigation," White told Vero News. "She didn't want to go to trial. She knew there was no hope of getting a 'not guilty' verdict."
Kohler's mother, Carmelina Kohler, 81, went missing the morning of March 9. Indian River County deputies issued out a public alert to help find Carmelina and to locate Kohler, who at the time was listed as a person of interest.
The next day, deputies made a grisly discovery at Carmelina's home on Amethyst Drive, Vero Beach. Deputies found Carmelina's body with stab wounds to her abdomen and neck, officials said.
The body was hidden underneath boxes and a blanket in the garage, deputies said. Carmelina lived at the home with her husband and daughter, Kohler.
Kohler later admitted to deputies she killed her mother after the two got into a heated argument while moving boxes at the home, deputies said. Kohler's arrest report indicated she was being "kicked out" of the residence at the time of the incident.
Deputies said Kohler stole her father's vehicle after he came home and saw her, but not Carmelina. An incident report showed Kohler was having issues with her parents, who deputies said accused Kohler of stealing and lying.
Deputies arrested Kohler.