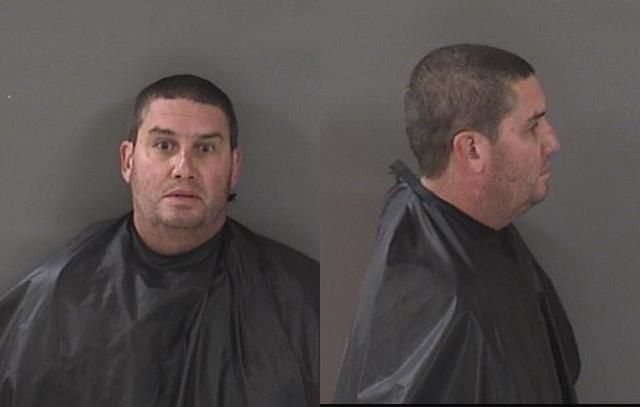 INDIAN RIVER COUNTY — A man who police said killed a marine corps veteran in a pizzeria shooting last month pled not guilty and faces extra charges, court records show.
William Carrodus, 56, of the 400 block of Periwinkle Drive, Sebastian, on July 20 entered a written plea of not guilty, waived his arraignment and requested a jury trial, records show. Carrodus has been held at the Indian River County Jail without bond since the June 19 shooting at Giuseppe's Pizzeria Italian Cuisine.
Prosecutors added extra charges against Carrodus on July 9, including seven counts of attempted second-degree murder by discharging a firearm, burglary of a structure while armed with assault or battery, criminal mischief and manufacture cannabis.
The seven attempted murder charges accounts for each person in the restaurant that could have been killed by the gunfire.
Carrodus was originally charged with second-degree murder with a firearm, attempted first-degree murder with a firearm and shooting or throwing a deadly missile. The gunfire struck and killed 34-year-old Frank Strahorn, of Sebastian.
Carrodus worked at Giuseppe's as a delivery driver, while Strahorn worked as a server. The eatery is located at 935 Sebastian Boulevard, not far from Cumberland Farms.
Sebastian police said Carrodus, who they described as a disgruntled employee, was involved in an argument with a manager earlier on the day of the shooting. Police said Carrodus and the manager spoke about Carrodus' work performance and the possibility of Carrodus being fired, reports show.
Officers said Carrodus became angry, went to deliver an order and then stopped by his residence to pick up the assault rifle. Carrodus drove back to the pizzeria, fired several rounds from an AK-47 toward the building before walking inside and discharging more shots.
The gunfire – which police said was more than a dozen rounds – left parts of the inside of the eatery damaged.
Carrodus told officers he came back to the restaurant with intentions to "get rid of" and "kill" the manager, reports show.
"He began shooting inside at employees," Sebastian police Lt. Tim Wood previously said. "It's very shocking, not something that's common for the city of Sebastian."
Police said Strahorn, who helped other employees escape the rapid-fire rounds, was not the person Carrodus targeted.
Police said Carrodus then walked out of the building and fired more shots at the manager's unoccupied vehicle. Carrodus placed the assault rifle on the ground and waited for police to arrive.
Strahorn, struck in the back by one of the bullets, was taken by ambulance to Sebastian River Medical Center, where doctors pronounced him dead, police said.
Carrodus told police he never meant to kill Strahorn. Carrodus was due in court at 9 a.m. Aug. 18, court records show.