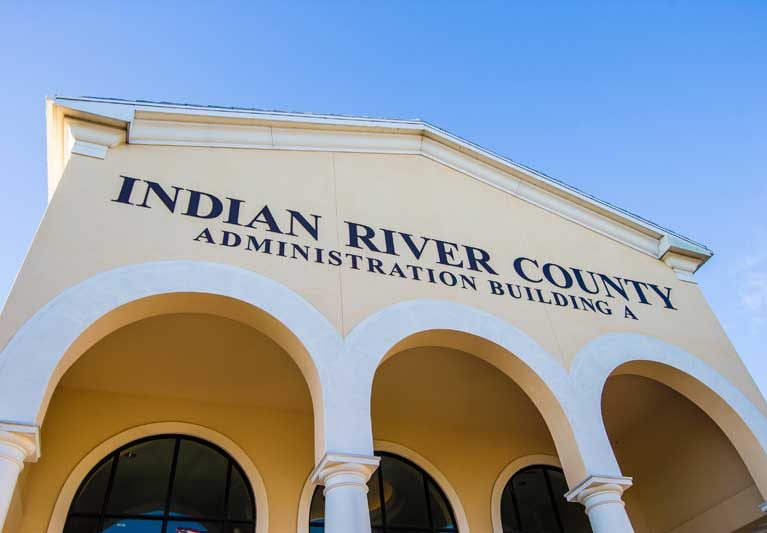 INDIAN RIVER COUNTY — County officials have purchased 20 no-contact thermometers that will scan people's temperatures before being allowed inside public facilities, authorities said Friday.
Assistant County Administrator Michael Zito said the county ordered the devices for $44,550 on Tuesday. The thermometers, which have not yet arrived, were created by Safe Space Scan Technologies, a U.S. Corporation based in Boca Raton, officials said.
"They will be (placed) in various county facilities," Indian River County spokesman Brian Sullivan said. The Safe Space thermometers, placed on stands, use infrared temperature scanning technology.
County officials used emergency funds provided by the CARES Act to buy the devices. The CARES Act is a more than $2 trillion economic relief package signed into law March 27 by President Donald Trump to provide economic assistance to American workers, families and small businesses impacted by the coronavirus.
Indian River County residents are already required to wear masks if they walk inside county facilities, ride the Go-Line bus or are employed at businesses that serve the public. Residents in Vero Beach, Fellsmere and Sebastian also must wear masks if they visit indoor city facilities.
Sullivan said officials will work with the health department to determine a safe range for temperatures. Sullivan said no policies have yet been implemented and there was no timeline on when the devices would be placed inside the facilities.
"We are in the beginning stages," Sullivan said. No further details were available.