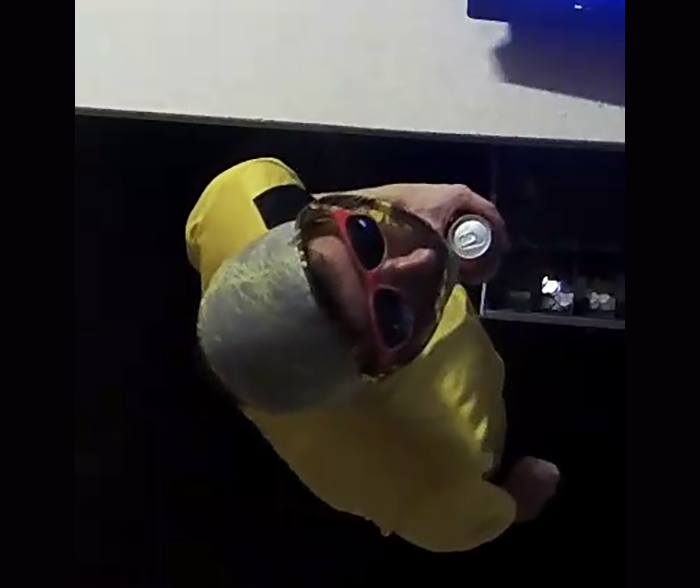 INDIAN RIVER COUNTY — Deputies released surveillance images of a person – wearing a yellow shirt, red sunglasses and a mask – who they said broke into a Jersey Mike's Subs shop earlier this week.
Wednesday, Indian River County deputies posted five photos on Facebook capturing the unidentified person inside the casual sandwich shop. Deputies hope the public can identify the person wearing the mask so an arrest can be made.
The burglary occurred about 11:20 p.m. Sunday at Jersey Mike's, 1225 U.S. 1, Vero Beach, near Stein Mart department store and Starbucks coffee shop.
Deputies said the suspect used an unknown object to shatter the glass doors before going inside.
One of the surveillance images appears to show the suspect taking money from the cash register. Another photo appears to show the suspect looking up at a camera while holding a can of soda.
It was unclear how much money was stolen from the business. Estimates in damage to the shop were not available.
Indian River County sheriff's spokesman Maj. Eric Flowers was not immediately available for comment. Anyone who knows the suspect's identity should call sheriff's dispatch at 772-978-6240.
Photos provided by Indian River County Sheriff's Office