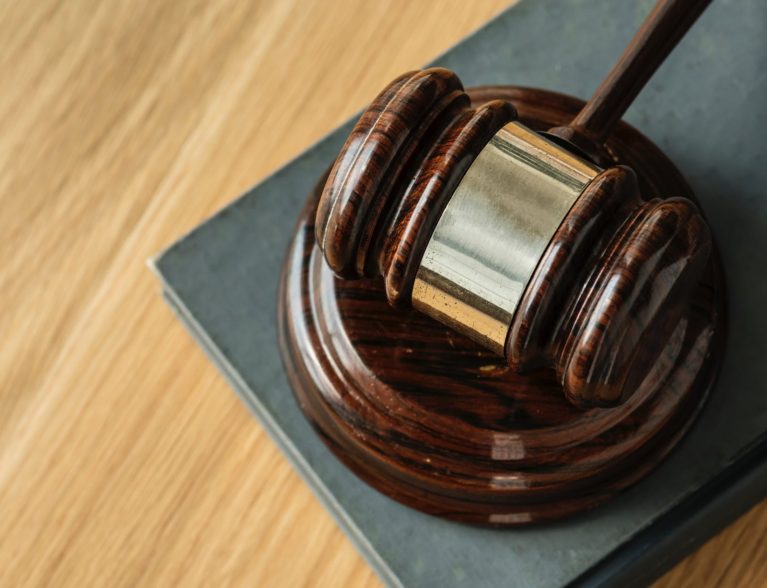 If you get a summons for jury duty, you can ignore it – at least until 19th Circuit Chief Judge Lawrence Mirman lifts his suspension of jury trials in the four-county region that includes Indian River.
With the Florida Supreme Court's ban on jury trials about to expire, Mirman announced in a late-Friday email that jury trials in the 19th Circuit – Indian River, St. Lucie, Martin and Okeechobee counties – were suspended until further notice because of the ongoing COVID-19 pandemic.
Mirman's email was sent to the circuit's judges, clerks of court, sheriff's offices and court administrators, all of whom had been working for weeks on a plan to safely bring jurors into the courthouses this week.
Indian River County Clerk of Court Jeff Smith said Circuit Judge Dan Vaughn had a felony trial scheduled for Monday and County Court Judge Nicole Menz had misdemeanor trials set for Tuesday at the County Courthouse in Vero Beach.
"We've been sending out summonses for jury duty since June in preparation for trials," Smith said Monday. "Overall, we mailed about 700 summonses for this week – 350 for Judge Vaughn's trial and 350 to 400 for Judge Menz's trials.
"If Judge Mirman hadn't issued his suspension, juries would've been selected and those trials would've gone forward," he added. "There wasn't enough time to retract the summonses, so we put a message on our phone line telling potential jurors they're excused."
Smith said jury duty summonses usually are mailed six weeks in advance to give people time to make arrangements, and that about 30 of those summoned called and asked to be excused because of COVID-19.
As a result of the indefinite suspension, Smith said his office will stop sending summonses until Mirman notifies him that jury trials will resume – something the chief judge doesn't expect to happen until September, if not later.
"I don't want to spend money unnecessarily," Smith said, referring to the costs of printing summonses, stuffing them in envelopes and paying the postage to mail them to the jury pools. "On the other hand, we need to be prepared for when he lifts the suspension."
Smith said Mirman told him he would give the circuit's court clerks "as much lead time as possible," so the summonses can be mailed far enough in advance, especially during a pandemic expected to scare away at least some potential jurors.
An administrative order issued by Florida Supreme Court Chief Justice Charles Canady allows court clerks to grant deferments from jury duty for up to six months for people with health conditions that put them at greater risk if infected with COVID-19.
The County Courthouse was closed in mid-March and didn't reopen until June 1, creating a backlog in both criminal and civil cases, despite the efforts by judges and attorneys to conduct hearings using Zoom and other video-conferencing systems.
When it reopened, people entering the building were required to have their temperatures taken, fill out coronavirus-related questionnaires, wear masks and comply with social-distancing measures.
"The chief judge is acting in good faith, and I concur with his decision," Smith said. "The only question now is how long will the suspension be in effect."