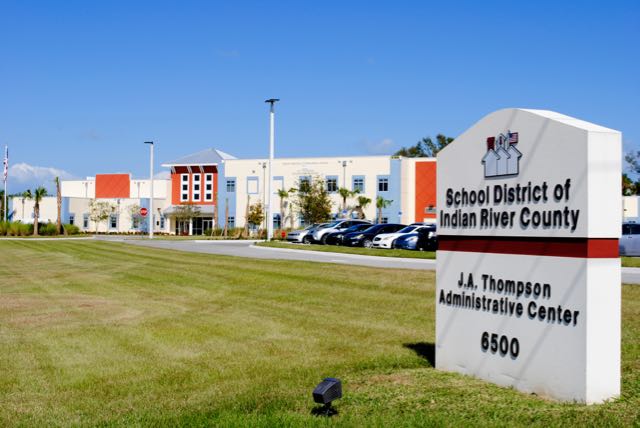 INDIAN RIVER COUNTY — In the midst of a surging pandemic and growing concerns from parents and teachers alike, school officials are pushing back campus re-openings to allow more training on coronavirus protocols.
Schools will now reopen Aug. 24, authorities said.
"We cannot rush an opening of schools. We cannot use kids an an experiment. We need to get this right on day one," School District of Indian River County Superintendent David Moore said Monday in an announcement on Facebook. "We need to give our teachers time to prepare meaningful instruction."
Today, Dr. Moore announced our SDIRC Safe at School 2020 Reopening Plan. The first day of school will be delayed until August 24th. Families will have until 5 p.m. tomorrow, July 21st to make any changes to their instructional model form: https://t.co/Ru9mNTGYU2 pic.twitter.com/pcDVZjCVaf

— Indian River Schools (@IRCSchools) July 20, 2020
County public schools were originally set to reopen Aug. 10. The delay in reopening comes as Florida, along with the rest of the nation, experiences a spike in coronavirus cases, including COVID-19 related deaths.
To date, more than 5,000 people have died of COVID-19 related causes in Florida.
"This is a complex, hard decision that we know should be made in the best interest of staff and students to make sure quality instruction is taking place," Moore said.
Monday, the Florida Education Association filed a lawsuit against Gov. Ron DeSantis, who is pushing for schools to reopen. The lawsuit also names the Florida Department of Education, Commissioner Richard Corcoran, the Florida State Board of Education and Miami-Dade County Mayor Carlos Gimenez.
"Gov. DeSantis needs a reality check, and we are attempting to provide one," FEA president Fedrick Ingram said in a statement. "Everyone wants schools to reopen, but we don't want to begin in-person teaching, face an explosion of cases and sickness, then be forced to return to distance learning. Florida's constitution demands that public schools be safe. Teachers and parents want our schools to meet that basic standard."
Have you heard?? @FloridaEA is announcing our lawsuit against @GovRonDeSantis, @EducationFL, @richardcorcoran et al at 1pm this afternoon.

You can tune in live on Facebook https://t.co/75DmMgxlYA and follow this thread for live updates if you can't watch live. pic.twitter.com/bQFsvgxyhw

— Florida Education Association (@FloridaEA) July 20, 2020
For Indian River County, a number of factors led school officials to delay the reopening of campuses, serving roughly 17,000 students, officials said. Some of those include the current virus data for Florida, topping more than 360,000 cases Monday, the need for intensive employee training in health and safety protocols, parent and community feedback and consultation with health care professionals.
All Indian River County school employees will return to work the week of August 3 for training.
"This is an awful time in the history of Florida and the United States. Education for children should not be left hanging in the balance," Moore said. "This is a plan that gives everyone a level of comfort."
Moore will present the school district's Safe at School 2020 Reopening Plan Tuesday to the school board. Moore said masks will be required on campuses when social distancing is not possible, including during class changes in the hallways and on buses.
"The masks are a priority in continuing to move on with this (new) reality," Moore said. Moore also said hallways in county schools will be one-way in order to promote social distancing.
There will be sanitization stations inside the schools, Moore said.
Moore said school officials will begin distributing laptops this week to families who need them. School officials previously gave away 6,000 laptops to students and their families after campuses statewide closed abruptly the week of March 16 because of the coronavirus.
Schools implemented distance learning the remainder of the academic school year.
Graduation ceremonies for the county's two public high schools – Sebastian River High School and Vero Beach High School – were postponed twice. The ceremonies were altered to traditional and drive-thru celebrations in efforts to prevent the spread of COVID-19 and promote social distancing.
School officials provided families with three options for education when campuses reopen – traditional return to school, virtual school and transitional distance learning. Moore said more than 22 percent of students will participate in virtual learning.
"We are going to create a system that ensures all students are provided quality education on day one," Moore said.