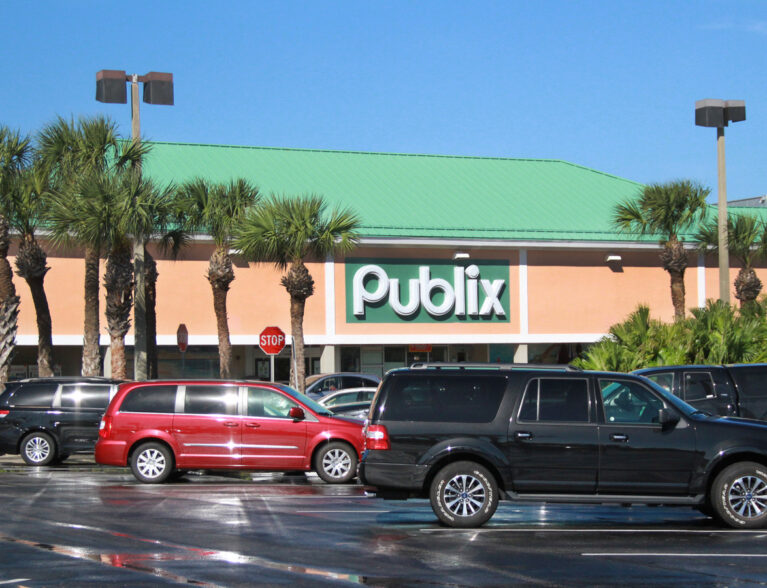 Starting next week, all shoppers at CVS and Publix will be required to wear masks to help prevent the spread of the coronavirus.
News | With the recent spike in COVID-19 infections, we're joining others in taking the next step and requiring all customers to wear face coverings when entering any of our stores throughout the country effective Monday, July 20. #COVID19

— CVS Pharmacy (@cvspharmacy) July 16, 2020
In social media posts on Facebook and Twitter, the two companies said customers will need to have face coverings over their noses and mouths inside any store.
"To be clear, we're not asking our store employees to play the role of enforcer," CVS officials said in a statement. "What we are asking is that customers help protect themselves and those around them by listening to the experts and heeding the call to wear a face covering."
The new requirements take effect Monday for CVS and Tuesday for Publix.
To limit the spread of COVID-19, face coverings are required at all stores beginning July 21. To learn more, visit https://t.co/FxZxssOU70 pic.twitter.com/YyfLFdpSkB

— Publix (@Publix) July 16, 2020
"This new mandate is encouraged by the CDC for most individuals," Publix officials said in a statement. "Thank you for doing your part to limit the spread of COVID-19."
The move comes one day after retail giants Walmart and Sam's Club announced all shoppers must wear masks starting Monday. In the last few weeks, there has been a spike in coronavirus cases across the country, including in Florida.
There are several Publix and CVS locations throughout Indian River County. Some of the Publix grocery stores also have pharmacies.
Publix made its aisles one-way to help promote social distancing guidelines, encouraged by the Center for Disease Control and Prevention. The supermarket has also marked off sections at the checkout line that separate people by 6 feet.
Managers have the authority to limit the number of shoppers in a store at one time. The supermarket asked customers to shop alone if possible.
"Thank you for your cooperation and understanding to help us all achieve the important goal of social distancing," Publix officials said.