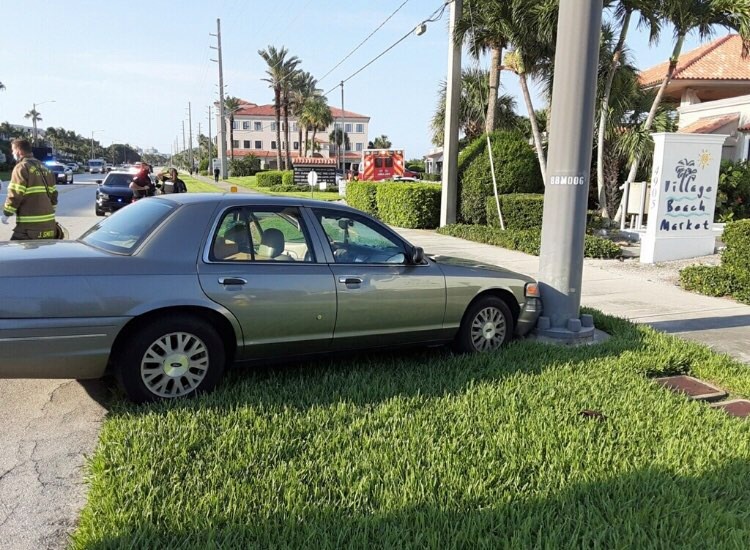 VERO BEACH — A man was taken to a mental healthcare facility Tuesday after police found a loaded gun, ammunition and more than two dozen knives in his car following a crash, officers said.
The 35-year-old Vero Beach man was not hurt, Vero Beach police spokesman Master Officer Darrell Rivers said. Officers determined he needed an involuntary mental health evaluation, or a Baker Act.
Rivers said the man had a concealed carry license and will not be charged.
The man was driving out of the Sea Quay condominiums about 8:30 a.m. Tuesday when he crashed into a utility pole, Rivers said. The wreck involving a Ford Crown Victoria happened in the 4800 block of State Road A1A, in front of Pelican Plaza.
Several witnesses called police saying the driver was holding a gun, Rivers said. The .40 caliber semi-automatic handgun was not pointed at anyone, police said.
Officers – who noticed the driver still had the weapon – cautiously approached the car. Police ordered the man to step out of the vehicle and to drop the gun.
After several commands, the man got out and tossed the gun on the floorboard of the car, Rivers said. Inside the vehicle, officers found a magazine clip in the glove compartment, and 25 to 30 knives throughout the car, Rivers said.
Officers seized all of the weapons in the car, Rivers said.
Police took the man to Cleveland Clinic Indian River Hospital for an evaluation, Rivers said. The man's vehicle was towed from the scene.
Photos provided by Vero Beach Police Department