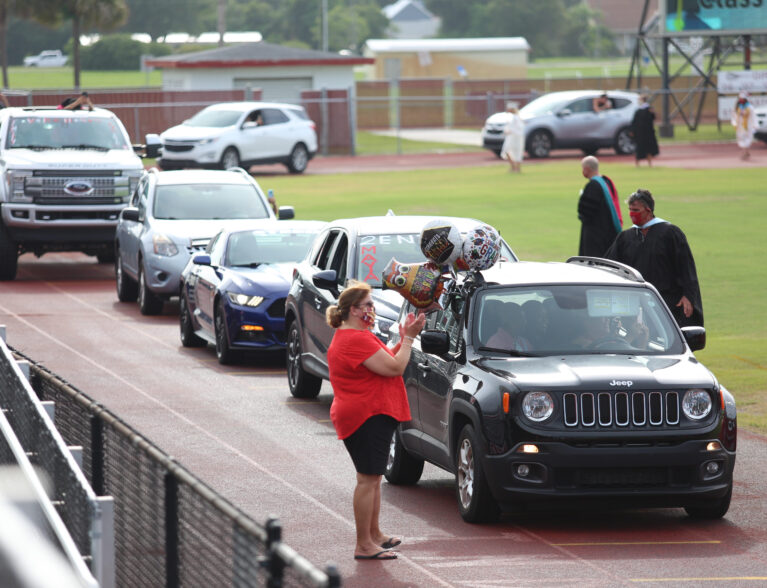 INDIAN RIVER COUNTY — The senior class of 2020 celebrated their academic achievements together at traditional and drive-thru graduation ceremonies this weekend.
Despite the coronavirus, school officials came up with alternative ceremony plans, including drive-thru graduations, for students at Vero Beach High School and Sebastian River High School. The ceremonies for Vero Beach High School were held on Friday, and Sebastian River High School on Saturday.
Seniors heard speeches from classmates and principals at the traditional ceremonies, which only the graduating students were allowed to attend. The traditional graduations were held at 9 a.m. at the schools' football stadiums.
Families and friends had the chance to see their graduating seniors walk across the stage during the afternoon drive-thru ceremonies.
The drive-thru graduation for Vero Beach High School was held at 5 p.m. Friday at the school's football stadium. The drive-thru graduation for Sebastian River High School was temporarily delayed Saturday because of scattered lightning storms.
School officials held the drive-thru graduation ceremony in front of the campus once the storm cleared.
Photos by Kaila Jones