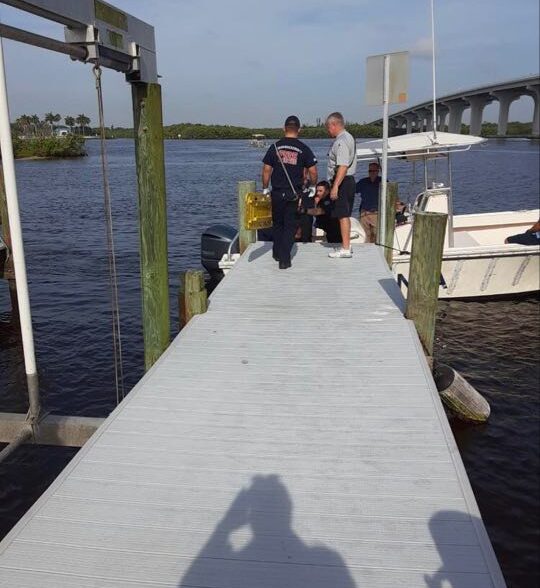 VERO BEACH — A Vero Beach woman in her late 60's remains in critical condition Friday after jumping from a bridge into the Indian River Lagoon, police said Friday.
The woman, whose identity was not released, was treated at Lawnwood Regional Medical Center & Heart Institute in Fort Pierce, Vero Beach police spokesman Master Officer Darrell Rivers said. Rivers said the woman's next of kin was notified.
Police continue to investigate the incident that happened about 9 a.m. Thursday on the Merrill P. Barber Bridge. The distance from the top of the bridge to the water below is at least 65 feet, police said.
Several witnesses called police, saying the woman parked on the westbound side of the bridge, got out of her vehicle and jumped into the water. Officers used boats to locate the woman within three to five minutes, Rivers said.
Officers pulled the woman from the water. First responders revived the woman before taking her by ambulance to Cleveland Clinic Indian River Hospital, Rivers said.
Doctors revived the woman several times after she continued to lose consciousness, police said. The woman was then transferred to the trauma center in Lawnwood, Rivers said.
The woman's vehicle was towed to a secure facility. The incident remains under investigation.