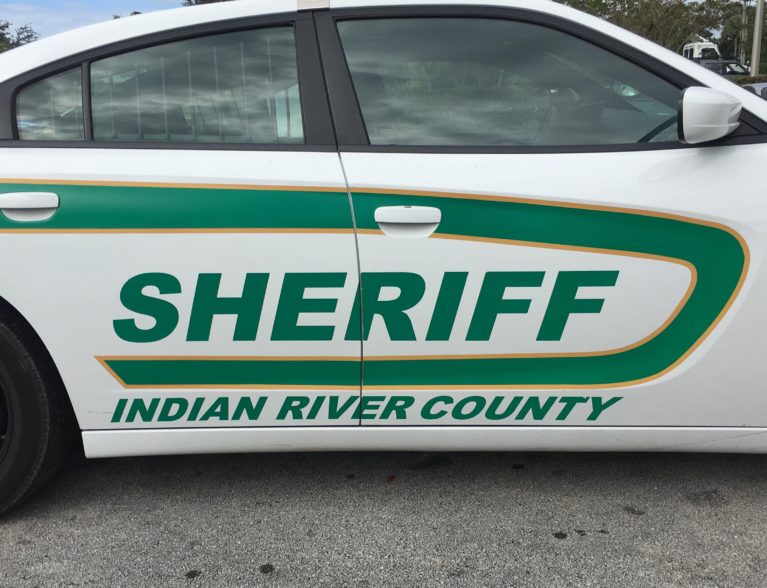 Update: A woman hospitalized after striking her head on a concrete curb Monday was identified as Tina Hobgood, a sheriff's report shows.
A deputy went to Lawnwood Regional Medical Center & Heart Institute in Fort Pierce about 5 p.m. Wednesday to identify the woman, who deputies suspect overdosed on an unknown narcotic. Deputies identified the woman as Hobgood, 35, Vero Beach, by looking at her booking photo and tattoo shirt, reports show.
Deputies said Hobgood, previously in a medically induced coma since late Monday, was awake and alert by Wednesday evening at the hospital. Deputies cancelled an alert to identify the woman, which they sent out on Wednesday.
Deputies ruled the incident as unfounded and determined no crime had occurred. Further details on the unknown drug Hobgood ingested were not available.
Earlier story
INDIAN RIVER COUNTY — A woman remains in the hospital in a medically induced coma after hitting her head on a concrete curb Monday, just before she was seen running in and out of traffic, deputies said.
Deputies are asking for the public's help in identifying the woman.
"We're looking for any information we can at this point. She's still in the hospital and unconscious," Indian River County Sheriff's spokesman Maj. Eric Flowers said. "We believe she was under the influence of an unknown narcotic. All of her actions led us to believe it was an overdose."
Flowers said the unidentified woman did not have any identification on her. A picture of the woman was not immediately available.
Indian River County deputies responded to reports of a woman running in the street and jumping at cars about 11:30 p.m. Monday in the 2900 block of Oslo Road. Flowers said at one point the woman fell and hit her head on the curb.
Deputies saw the woman lying on the road in front of Winn Dixie. Flowers said the woman, who was still conscious, was fighting with emergency medical service personnel who arrived.
The woman was taken to the emergency room in Vero Beach, and then transferred to Lawnwood Regional Medical Center & Heart Institute in Fort Pierce, Flowers said.
Deputies described the woman as white, and in her mid 30's with light brown hair. The woman was wearing a green tank top, blue jeans and brown short heeled shoes, sheriff's officials said.
The woman does not have any known tattoos, deputies said. Flowers said deputies were working to get a picture of the woman and more details prior to the incident.
Anyone missing a friend or family member or who knows who the woman might be should call the sheriff's office at 772-978-6240.
No further details were immediately available.