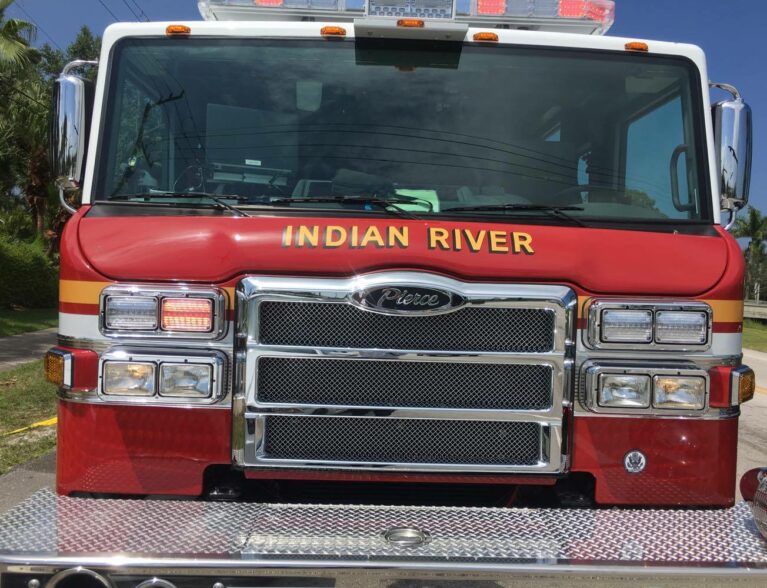 Indian River County officials renewed their search for a new site for Fire Station 7 after wetland issues sank a deal for a 2-acre parcel near State Road 60 and Interstate 95.
County officials backed out of a proposed $430,000 purchase of 1855 98th Ave. because they did not want to run utility lines through wet areas on the property, records show.
Emergency Services officials will continue to search for a suitable site for the new Fire Station 7, County Administrator Jason Brown told county commissioners in a July 1 memo.
The old station at 82nd Avenue and 12th Street had to be abandoned in 2016 after mold was found in the building, which had sustained hurricane damage over the years, records show.
The station's fire engine, ambulance and workers were relocated to a modular structure in the Americana Plaza, east of I-95 and south of SR 60, records show.
Emergency Services officials are looking for a site that would allow quick response times to wrecks on I-95 and incidents in the mobile home communities along 82nd and 90th Avenues, records show.
County commissioners had approved on June 9 a commercial contract to purchase the 98th Avenue parcel from Vero West Business Park LLC, which paid $150,000 for the property in March, records show.
Emergency Services Director Tad Stone told commissioners he'd had difficulty finding an appropriate site near I-95 and SR 60, but would continue to look.
"I have nothing in that general area, which is where I would prefer the fire station to be," Stone said on June 9. "We will continue on with our search, but we've been doing that for six to eight months now, trying to find a parcel that will work for us."
Commissioner Tim Zorc questioned the Vero West deal because of the dramatic mark up on the land and the county's cost to develop the site.
"I'm not saying he's not entitled to the value of the property, but after doing a site inspection, I wanted to see if there were some things we could put in our due diligence to protect taxpayer dollars," Zorc said.
Zorc suggested the county make an offer to Vero West for a lot to the west that already has road access, drainage and water and sewer utilities.
"We went and looked at several other properties that are in the general area, including in that old industrial park right to the west," Stone said.
"We had identified two lots in there – Lots 27 and 28 – we were interested in purchasing," Stone said. "But when we went back and had additional discussions with the owner of that parcel, he wanted to use that entirely for his [warehousing] project."