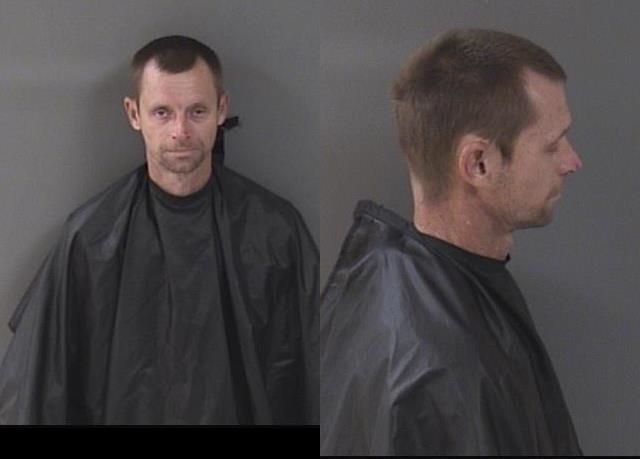 INDIAN RIVER COUNTY — A man found slumped over in his vehicle with a syringe between his legs while a young child was in the front passenger seat, was detained Sunday, deputies said.
The man – identified as Bobby Joe Johnson – later told authorities he had ingested fentanyl, reports show.
Deputies arrested Johnson, 41, of the 400 block of 13th Place, Vero Beach, on a charge of child neglect. Johnson was held Monday at the Indian River County Jail on $50,000 bond.
It was unclear if the Department of Children and Families was also called to investigate.
Indian River County deputies responded to reports of a suspicious incident about 1 p.m. Sunday at Ryanwood Shopping Center. Deputies spotted a white Ford van parked in the northwest corner near Publix grocery store.
A deputy noticed the passenger side door was open. The deputy said a young girl – at least 3 years old – was sitting in the front passenger seat, reports show.
Deputies said the girl – only wearing her underwear – appeared to be hot and sweating and did not have anything to eat or drink. Vero Beach had a temperature of 89 degrees Sunday around the time of the incident, according to National Weather Service in Melbourne.
Deputies spotted a man unconscious and slightly breathing in the driver's seat. Deputies put the young girl, who they said was dirty, in a patrol car with the air conditioning on high.
Deputies attempted to wake the man, identified as Johnson, but were not successful. Indian River County Fire Rescue crews responded and took Johnson to Cleveland Clinic Indian River Hospital.
Deputies noticed a syringe on the driver's seat after Johnson was removed from the van, reports show. When Johnson finally woke up at the hospital, he told an emergency room doctor he ingested fentanyl, deputies said.
After being treated, Johnson was arrested and taken to the county jail. Johnson has an arraignment at 8:45 a.m. Aug. 7, court records show.