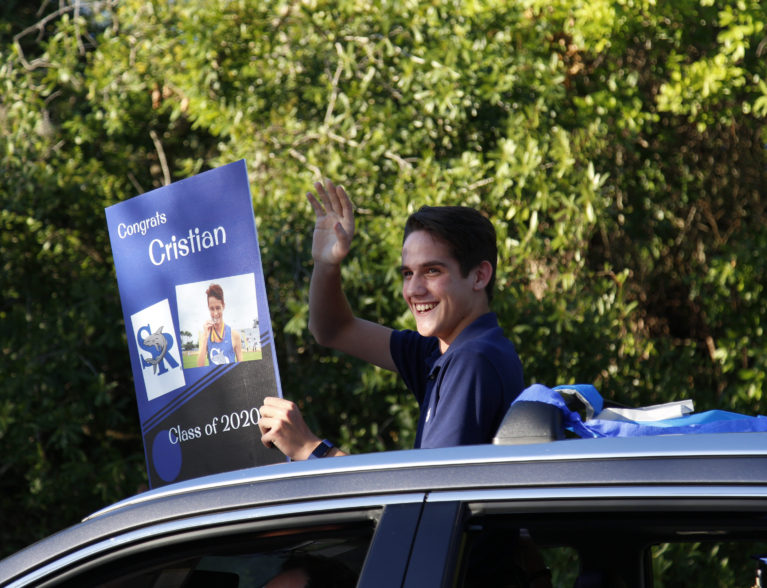 INDIAN RIVER COUNTY — As Florida continues to see a spike of coronavirus cases, school district officials are moving to have drive-thru graduation ceremonies for the safety of students and families.
"We were collectively concerned about the health and safety of individuals participating in graduation," School District of Indian River County Superintendent David Moore said during a Thursday news conference. "We are in the midst of a spike of coronavirus cases across the state. The percent of cases coming back positive continues to be higher than we would like."
Moore said district leadership met with student body representatives from Sebastian River High School and Vero Beach High School. The ceremony for Vero Beach High School is 5 p.m. July 10 at the football stadium, and Sebastian River High School is 5 p.m. July 11 in front of the campus.
"I personally believe this is the best option for the class of 2020," Sebastian River High School senior class president Jonathan Hazzard said. "It satisfies our decision for tradition while ensuring the safety of each participant and their families."
Vero Beach High School has 681 graduating seniors, while Sebastian River High School has 418 graduating seniors, officials said. The graduation dates were originally scheduled for mid-May, but were then pushed back to June, and then July.
School officials have made revised graduation plans over the past few months, giving students the opportunity to still have traditional ceremonies. But, Moore said those plans minimized the number of graduation tickets that would be given out.
The superintendent noted that enforcing social distancing would be extremely complex with students gathered at the campuses. The drive-thru alternative, officials said, is a safer approach that ensures everyone is safe and healthy.
"We will have seniors exit the cars, walk across the stage, greet principals, get their diplomas and exit the stage," Moore said. "We will conduct a traditional ceremony just prior through livestream, where we will hear from the principals, senior class leaders and valedictorians."
Christopher Cummings, the new principal at Sebastian River High School, said he is proud of students for collaborating with school district leadership to make a decision that was best for seniors and the community. Vero Beach High School Principal Shawn O'Keefe said the school's number one priority is the safety of students and families.
"We are always excited about graduation," O'Keefe said. "July 10, we look forward to a wonderful celebration and a nice parade of cars."
More details about the drive-thru graduations will be released on the school distict's social media within the next few days.